Robby Dawkins Shares Stories of His Ministry to Help Jesus Followers
Robby Dawkins Shares Activation Principles for Believers to Participate in Kingdom Miracles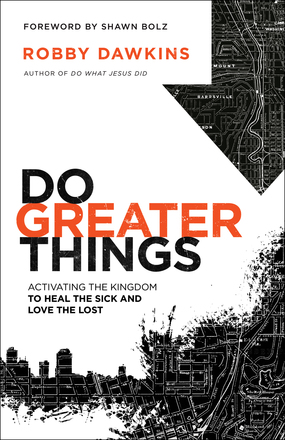 Do Greater Things:Activating the Kingdom to Heal the Sick and Love the Lost
by Robby Dawkins
In these pages Robby Dawkins shares incredible stories of God using ordinary people to
do the impossible—things like receiving supernatural words of wisdom and knowledge,
prophesying in His name, healing the sick, casting out demons, even raising the dead!
Jesus said we would "do greater things than these"—and Robby shows that, when you
have faith in the power of God, take Him at His Word and understand His love for you,
you will see His power released in healings, miracles of all kinds and breaking the power
of evil.
"Robby Dawkins is one of the bravest persons I know.
Anyone wanting to be encouraged to witness to the King and His Kingdom
should buy and read Do Greater Things."
—Randy Clark, D. Min., founder, Global Awakening;
overseer, Apostolic Network of Global Awakening
"Robby spurs us on to remember that Jesus said we can do greater things, and
it's true! I truly believe you will see God show up."
—Heidi Baker, Ph.D., co-founder and CEO, Iris Global
"Robby shares the secrets he's learned that have catapulted him to the level of
spiritual authority he is currently walking in. We all need to read this book."
—Brian "Head" Welch, co-founder of the rock band Korn; New York Times
bestselling author, Save Me from Myself
ABOUT THE AUTHOR:
Robby Dawkins travels the world writing and speaking, crossing denominational
lines to equip believers in power evangelism. He has ministered in some of the
most dangerous nations on earth and has been featured in numerous
documentaries and media outlets. He and his wife, Angie, have six sons. Find out
more at robbydawkins.com.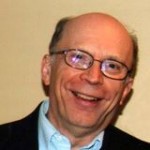 John Ross on Saturday, April 23, 2016 launched XPian News, a part of  Daybreak Communications, Inc. Ross is the facilitator of Aurora Christian Ministry Network (ACMN) and a member of the Fox Valley Christian Ministerial Alliance (FVCMA). He serves on the boards of Wayside Cross Ministries and the Kiwanis Club of Aurora. As a follower of Jesus, he has been for some 40 years a member of First Presbyterian Church - Aurora. He has an M.A. - Christian Leadership from Wheaton College Graduate School and undergraduate at Trinity International University.  editor@xpian.news