He [Turkish president] was openly stated this scheme.
Opinion: Bad idea… Swapping Islamic Cleric for an American Pastor
Today, the website Ahval ran a story from the Russian Tass news agency that U.S. is considering extraditing the Pennsylvania Islamic cleric Fethullah Gulen back to Turkey to face charges connected with the assassination of Russian Ambassador Andrei Karlov in Ankara.
This extradition plan is part of Turkish President Recep Tayyip Erdoğan's scheme for his releasing of imprisoned American pastor Andrew Brunson. Gullen is blamed by Erdoğan for a failed 2016 coup attempt. So Brunson is being used as a bargaining chip by the Turkish president. He has openly stated this scheme. In October 2017, he is quoted as saying, "The U.S. wants a pastor from us. You have a pastor of your own; you give him to us, then we return pastor to you,"
Gullen's extradition would be a bad idea on a couple of levels. This does not help the persecute Christian community in the Middle East. Also, if U.S. falls for this scheme it would set a bad precedent for hostage taking by governments.
As I stated in my previous opinion piece, my prayer at this moment is that President Erdoğan would have a "Jesus dream" and act on it.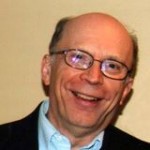 John Ross on Saturday, April 23, 2016 launched XPian News, a part of  Daybreak Communications, Inc. Ross is the facilitator of Aurora Christian Ministry Network (ACMN) and a member of the Fox Valley Christian Ministerial Alliance (FVCMA). He serves on the boards of Wayside Cross Ministries and the Kiwanis Club of Aurora. As a follower of Jesus, he has been for some 40 years a member of First Presbyterian Church - Aurora. He has an M.A. - Christian Leadership from Wheaton College Graduate School and undergraduate at Trinity International University.  editor@xpian.news