A new website is launched.
XPian News to Bring Christian News
Welcome!
I am writing this this introductory blog on a beautiful April Saturday. Two days ago on April 21 would have been my dad's 103rd birthday. It made me think about a legacy and what dad would want for me. I believe that he would want me to continue with a God honoring life. So after weeks of work, today is the day to launch a new website, XPian News, xpian.news. This site will reflect my love for the body of Christ in my adopted city of Aurora, my hometown of Batavia and the Fox Valley and beyond. Hopefully these pages will be filled with news that reflects the faith community in action. Also I will be introducing new guest bloggers.
I would hope that you could help me sustain this work with your readership, prayers, submission of news releases and tips, advertising, and sponsorship.
So let us begin!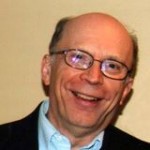 John Ross on Saturday, April 23, 2016 launched XPian News, a part of Daybreak Communications, Inc. Ross is the facilitator of Aurora Christian Ministry Network (ACMN) and a member of the Fox Valley Christian Ministerial Alliance (FVCMA). He serves on the boards of Wayside Cross Ministries and the Kiwanis Club of Aurora. As a follower of Jesus, he has been for some 40 years a member of First Presbyterian Church - Aurora. He has an M.A. - Christian Leadership from Wheaton College Graduate School and undergraduate at Trinity International University. editor@xpian.news