Will Christian leaders stand up?
Opinion: CNN evacuation… Threats to Free Speech is also a Threat to Religious Speech
Tonight (Dec. 6, 2018) watching CNN, I saw the evacuation of CNN's New York facility because of a bomb threat. Host Don Lemon and other CNN personnel were forced onto the street. After some two hours of waiting, they were given the all clear by the New York Police Department and returned to their studio and offices.
This threat to a free speech and a free press is also a threat to religious speech and freedom. The tone and rhetoric from President Trump was contributed to these recent brazen attacks to CNN, newspapers, and political critics. Trump's speech was also made the Christian leaders of American timid and lame in response.
Has any Christian leader really addressed the toxic tone. Are there any Dietrich Bonhoeffers or John the Baptists in the American Christian leadership (Catholic, Protestant or evangelical) that will stand up.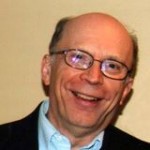 John Ross on Saturday, April 23, 2016 launched XPian News, a part of  Daybreak Communications, Inc. Ross is the facilitator of Aurora Christian Ministry Network (ACMN) and a member of the Fox Valley Christian Ministerial Alliance (FVCMA). He serves on the boards of Wayside Cross Ministries and the Kiwanis Club of Aurora. As a follower of Jesus, he has been for some 40 years a member of First Presbyterian Church - Aurora. He has an M.A. - Christian Leadership from Wheaton College Graduate School and undergraduate at Trinity International University.  editor@xpian.news