Let's think outside box!
Opinion: "Spiritual Diplomacy" Now Needed to Release American Pastor from Turkey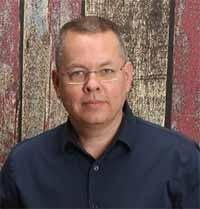 In the last days, there was been a lot of speculation on the next tactic to take for winning the release the release of imprisoned American pastor Andrew Brunson. Brunson has been held in a Turkish jail on trumped-up charges of terrorism by the Turkish government and its president, Recep Tayyip Erdoğan, for some 18 months. He is waiting on a third hearing set for July 18.
Recently, I wrote that President Erdoğan needs to receive a "Jesus dream"  to release Brunson.  The hostage diplomacy that seems to be the practice of Erdoğan is unacceptable. So prayer for that special dream could be one avenue for setting this captive free.  Remember in the Bible, Pilate's wife had a dream and urged her husband to release Jesus. I would now propose an addition initiative
Let's look at the idea of "spiritual diplomacy." I would propose that the leadership of Evangelical Presbyterian Church (EPC), my church denomination and that of Andrew Brunson, look into sending as soon as possible a broad-based delegation of Christian and possibly American Muslim leaders to go Turkey and meet the Turkish government and proclaim a mission of peace and reconciliation centered around the words of Jesus. This delegation could include Chicago-based Rainbow Push President Rev. Jesse Jackson. Rev. Jackson was an extensive positive history of hostage negotiations. And another figure for these negotiations could be former President Jimmy Carter.
I would hope that EPC Stated Clerk Dr. Jeff Jeremiah and the Brunson famiy would consider "spiritual diplomacy." Let's think outside box! Andrews Brunson needs help now and some new thinking by his supporters.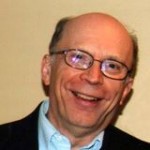 John Ross on Saturday, April 23, 2016 launched XPian News, a part of  Daybreak Communications, Inc. Ross is the facilitator of Aurora Christian Ministry Network (ACMN) and a member of the Fox Valley Christian Ministerial Alliance (FVCMA). He serves on the boards of Wayside Cross Ministries and the Kiwanis Club of Aurora. As a follower of Jesus, he has been for some 40 years a member of First Presbyterian Church - Aurora. He has an M.A. - Christian Leadership from Wheaton College Graduate School and undergraduate at Trinity International University.  editor@xpian.news