Know Thy Muslim Neighbor!
Opinion: Muslim Communities Face Radicalization Online, in the Mosque
Recent reports of a Chicago computer engineer and naturalized citizen from Iraq  charged with using social media to recruit operatives for the so-called Islamic State in Iraq and Syria (ISIS), and encourage others to carry out terrorist attacks in the West is a reminder that more needs to be done to respond to the threat of Islamic extremism tempting U.S. Muslims.
Ashraf Al Safoo, 34 moved to Chicago in 2008, faces a count of conspiracy to provide material support and resources to a foreign terrorist organization.
Prosecutors allege Al Safoo was an active member of the Khattab Media Foundation, an organization with an oath of allegiance, to ISIS.
Studies show that radicalization could happen to anyone, and that there is no single identifiable profile. That said, the great majority of Islamic terrorists in the West, unsurprisingly, have been Muslim males aged 16-34.
While there has been a tremendous media focus on issues of internet radicalization, the reality is that individuals can be radicalized in a variety of settings including: at mosques or in prison, by family members or  hard line Imams, and independently through accessing reading materials presenting Islamist interpretations of the Koran, and material on the internet.
Indeed the influence of "hard-line" or "rogue"" imams who preach hate, fire, and brimstone against the Western culture and praises terrorists has been a tremendous influence on the recruitment of young Muslims to terrorist violence.
A case in point is Anwar al-Awlaki, who was Yemeni-American preacher and imam. Awlaki played a role in radicalizing army psychiatrist Nidal Malik Hasan who carried out the Fort Hood terrorist attack in Texas, in November 2009.
Awlaki was one of the first to play a major role in spreading jihadist messages via the internet, now Chicago-based Al Safoo allegedly follows in his footsteps.
But before he was an internet sensation Awlaki was a prominent Imam at an Islamist mosque in Northern Virginia known for ties to the Muslim Brotherhood; a reminder that indoctrination and recruitment takes places in neighborhoods and at mosques, as well as online.
Chicago has its own fair share of Islamist mosques like the one where Awlaki preached. Take for instance the Mosque Foundation in Bridgeview, IL, that has become known for its history of support Hamas and promotes anti-Western propaganda. The mosque was under federal investigation and some of its bank accounts were closed after transferring funds to organizations accused by the government of funding terrorism.
Former Mosque Foundation leader Oussama Jamal is now an imam at Fox Valley Muslim Community Center in Aurora, Ill.
Also, he co-organized a rally in Washington, D.C. in 2013, in support of the ousted Muslim Brotherhood president Mohamed Morsy. According to a report posted by Investigative Report on Terrorism (IPT) News, Jamal bragged in D.C. about his connections saying: " We are very proud, very, very proud of our friendship with the Muslim Brotherhood (…)."
Such Islamists do not believe in the rule of law and order in the West and try to build Islamist communities that reject the civil authorities in the West, instructing their members not to talk to law enforcement.
Pressure not to involve law enforcement also occurs here in Chicago, and this author has received reports from local Muslims who say mosque leaders have chastised members who go to police about crimes rather than handle them within the community.
This said, there is a lack of cooperation on the part of Islamic communities in the West. Many Muslim communities condone extremist views from their leaders or avoid criticizing them in order to conform to that community that puts "Islamic" honor and solidarity above national interests. Therefore, radical Islamic leaders thrive on the fear and shame of moderate Muslims.
Radical Muslims could be 5% of the population, but the damage they incur harms Muslim communities before others, allowing individuals like Al-Safoo to go undetected for too long.
It is the national duty of citizens to call law enforcement and inform them when they have reason to believe someone is engaged in supporting extremism. To a very limited extent, it is happening. But for the sake of all of us – Muslim communities in particular – need to do a lot more to draw attention to the Islamist groups and individuals who support and promote radicals.
Hesham Shehab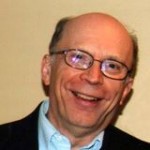 John Ross on Saturday, April 23, 2016 launched XPian News, a part of  Daybreak Communications, Inc. Ross is the facilitator of Aurora Christian Ministry Network (ACMN) and a member of the Fox Valley Christian Ministerial Alliance (FVCMA). He serves on the boards of Wayside Cross Ministries and the Kiwanis Club of Aurora. As a follower of Jesus, he has been for some 40 years a member of First Presbyterian Church - Aurora. He has an M.A. - Christian Leadership from Wheaton College Graduate School and undergraduate at Trinity International University.  editor@xpian.news