Helping Ukrainian refugees at local and national level
Aurora Lions to collect donations for Ukrainian refugees; to match up to $500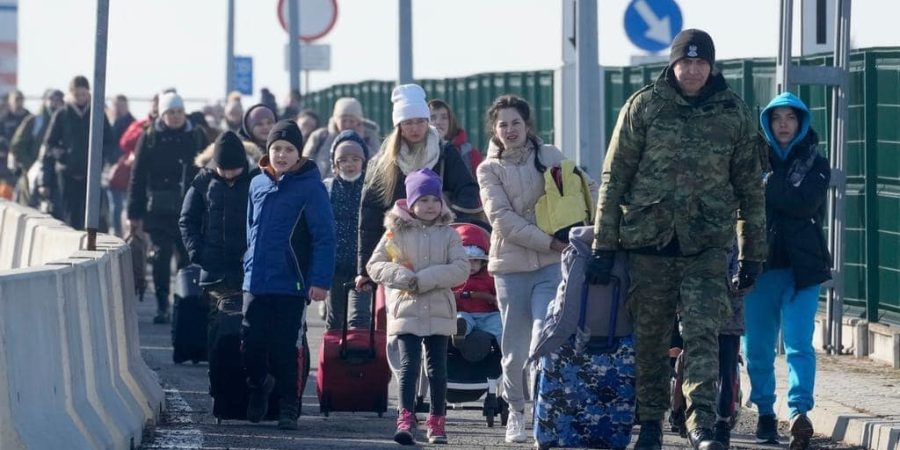 AURORA, Ill., April 8, 2022–Celebrating its 100th anniversary year, Aurora Noon Lions Club will collect donations to aid the more than two million men, women and children who have fled the ongoing conflict in Ukraine.
Arvid Meyer, Noon Lions president, said donations for Ukrainian refugees will be accepted at the club's annual "Breakfast with the Bunny" fundraiser on Saturday, April 16. The pancake breakfast is from 7:30 to 11 a.m. at Luigi's Pizza, 732 Prairie St. in Aurora. The public is invited. Parking is free.
Meyer added that the club will also match up to $500 in donations for Ukrainian refugees. Noon Lions voted unanimously to accept and match donations at the club's bi-weekly meeting Thursday, April 7, at Luigi's Pizza in Aurora.
According to Meyer, Noon Lions are among members of Lions International–the world's largest humanitarian service organization–raising funds and staging food and supplies drives to show support to Ukraine through advocacy and outreach.
Meyer said, "To help insure that Lions in Ukraine and neighboring countries are there to support refugees and displaced persons, the Lions Club International Foundation is awarding grants to enable Lions to provide immediate relief to refugees struggling to meet their most basic needs. More than $100,000 in grant funding has been awarded to Lions serving in Poland, Hungary, Romania, Austria and the Slovak Republic to help support refugees.
"Funds will be used by Lions to purchase medicine and medical equipment, as well as food and water, clothing, and other supplies. Additional grants will be awarded to help meet ongoing needs of this crisis."
The Bunny Breakfast features all-you-can-eat pancakes from 7:30 to 11 a.m. at Luigi's Pizza, 732 Prairie St. in Aurora. The public is invited. Parking is free.
In collaboration with Elburn Lions Club, free vision screenings will be offered to persons from six months of age to adult. Screening will be done from 8 to 11 a.m. by a team from Elburn Lions Club.
Stacy Groesch, Elburn Lions event coordinator, said subjects sit for the test that takes from one to five minutes. Handheld by a trained operator, the portable Welch Allyn Spot Vision Screener provides reliable data in seconds. A one- page summary includes the vision assessment and screening results for informed decision making about the need for follow up diagnosis.
According to Groesch, Elburn Lions invested $7,000 in the screener in 2014 and have since added software updates.
For the first time, the event features an outdoor egg hunt at 11 a.m. In case of rain, the hunt will be held indoors.
The breakfast features all-you-can-eat pancakes with sausage, and mini donuts. Beverages include orange juice, milk, chocolate milk, coffee (decaf and regular). With each ticket purchased, patrons will receive an egg-shaped pizza kit to take home!

The Easter bunny will pose for photos with guests. Patrons are invited to bring their cameras. Tickets at the door and from Lions members are $7 for adults, $5 for kids and free for ages 2 and under. Founded in 1922, Aurora Noon Lions Club meets on the first and third Thursdays at Luigi's Pizza, 732 Prairie St. in Aurora. Prospective members interested in community service are invited. Call (630) 921-1307 or visit auroranoonlions.org for more information.
With the motto "We Serve," Lions volunteers focus on supporting causes including hearing and vision impairment, hunger, the environment, diabetes and childhood cancer.

Lions Clubs International is the largest service club organization in the world. Some 1.42 million members in more than 48,000 clubs serve in over 200 countries and geographic areas worldwide.

Since 1917, Lions have strengthened local communities through hands-on service and humanitarian projects and extended service impact through the Sycamore-based Lions Clubs International Foundation. For more information about Lions Clubs International, visit lionsclubs.org.
---
Read more news at XPian News... https://xpian.news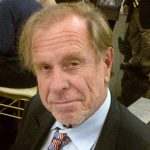 Al Benson is an Aurora-based freelance photo-journalist. He is currently an archives research specialist at Aurora University. His work has appeared in The Voice, The Daily Herald, The Beacon-News, and the Chicago Tribune.