Former churches... Fourth St. UMC & Flowing Grace UMC
After 4-year ministry, Aurora Methodist church holds final worship service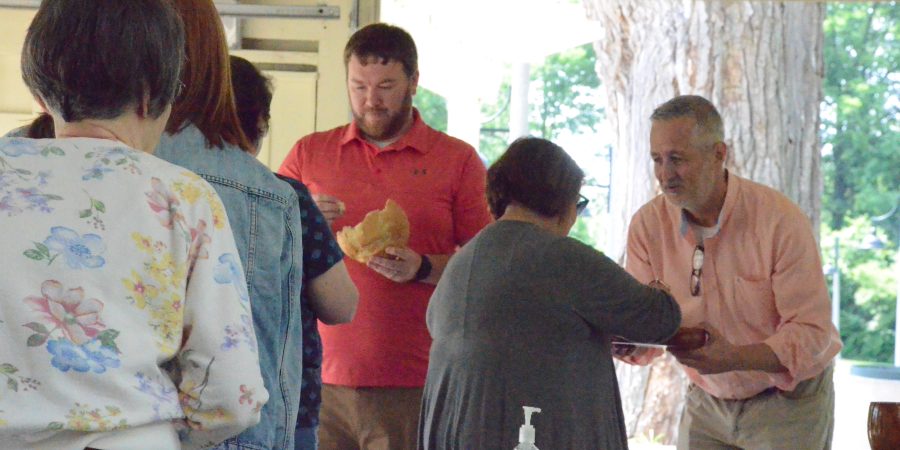 AURORA, Ill., June 7, 2022 — After four years of community ministry, Aurora's Flowing Forth United Methodist Church held its final worship on Sunday, June 5.
Congregants gathered at Cool Acres Park for a 10 a.m. worship service and luncheon.
Participating clergy were Pastor Derek Rogers and Rev. Jeffry Bross, Flowing Forth founding pastor and Methodist Northern Illinois Conference Prairie Central District superintendent.
The church held a final worship at its usual meeting site, rented space at Aurora Christian School, on Sunday, May 29.
Flowing Forth UMC was born in a 2018 merger of the former Fourth Street UMC and the former Flowing Grace UMC, both in Aurora.
Flowing Grace was an outreach of the United Methodist Church Batavia.
The UMC Northern Illinois Conference will consider the church closure at its annual conference June 8-10 at Renaissance Schaumburg Convention Center.
At a congregational meeting earlier this year, Flowing Forth's 34 members voted to close the church effective July 1.
Also earlier, NIC Interim Bishop John L. Hopkins announced the appointment of Rev. Rogers to Hinckley First UMC effective July 1.
The closing service, called a celebration of ministry, opened with a welcome from Pastor Rogers and an open time of remembering and letting go. About 10 congregants shared reflections from the life of the congregation.
Rev. Rogers delivered the final installment of his sermon series, "Because He Lives." He stressed, "Because he lives our story is not finished.
"While our ending is unsatisfying, the story is not finished. The rest of the story is up to us to go out in mission," he said.
Communion was celebrated by Pastor Rogers and Rev. Bross.
Worship concluded with a group prayer, "An Order for Disbanding of Congregation" from the UMC Book of Worship.
A catered luncheon, with desserts contributed by congregants, concluded the service.
Remaining Aurora Methodist Churches are Wesley UMC and Bethany UMC.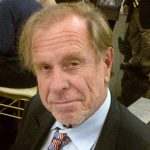 Al Benson is an Aurora-based freelance photo-journalist. He is currently an archives research specialist at Aurora University. His work has appeared in The Voice, The Daily Herald, The Beacon-News, and the Chicago Tribune.