Meals may be sponsored for organizations, families or individuals.
Feeding the Frontline — Aurora restaurant to donate meals to first responders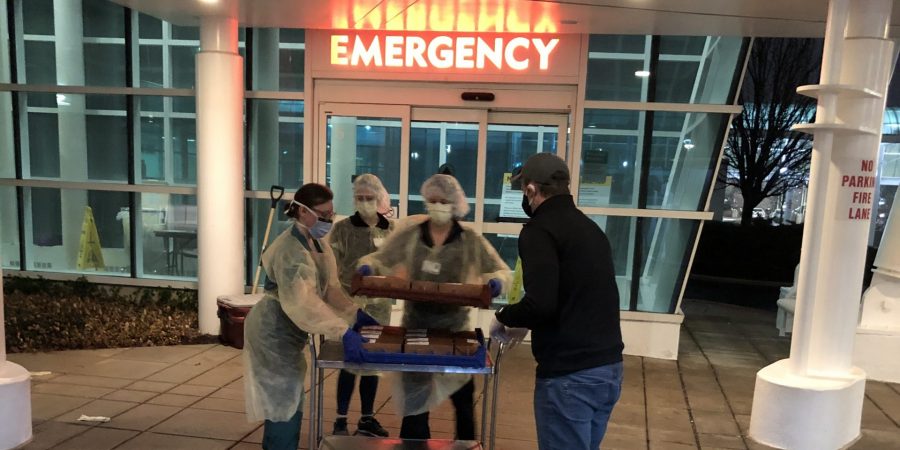 AURORA,, Ill., Dec. 4, 2020–After donating 10,000 sponsored boxed lunches to west suburban Chicago-area police and fire departments, hospitals,  homeless shelters and food pantries in April and May, Reuland Food Service, 115 Oak Ave. in Aurora, is reviving its "Feeding the Frontline" initiative.
Brigit Reuland-Foster, owner/president of her restaurant, said it will donate and deliver sponsored hot, holiday meals to workers at hospitals and healthcare facilities starting this month.
Meals consist of oven roasted chicken, garlic roasted potatoes and vegetable medley. An entrée option is vegetable lasagna. Meals are packaged in microwaveable containers.
The cost to sponsor a meal is $10. According to Reuland, her restaurant will donate five percent of sponsored dollars to Aurora Area Interfaith Food Pantry and Marie Wilkinson Food Pantry, both in Aurora.
"There is no minimum sponsorship needed," Reuland said, "and every dollar will help make a difference."
Meals may be sponsored for organizations, families or individuals. Curbside pickup is  available or sponsors may pick up and distribute.
Reuland said, "The COVID-19 pandemic continues to affect all of our lives and livelihoods. Reuland Food Service, like many in the service industry, has been greatly affected by this pandemic. We know that there are many feeling a strain much greater than ours and we are asking for the community's support to help us help them."
To sponsor meals or for more information, contact Reuland-Foster at (630) 859-2877 or brigitreuland5@Gmail.com.
---
Read more news at XPian News... https://xpian.news
https://xpian.news/2020/10/15/kane-county-seniors-to-get-free-meals-from-state-reps/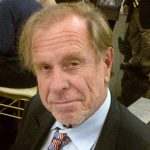 Al Benson is an Aurora-based freelance photo-journalist. He is currently an archives research specialist at Aurora University. His work has appeared in The Voice, The Daily Herald, The Beacon-News, and the Chicago Tribune.