The prerecorded virtual concert airs at noon Sunday, Dec. 6, at aurora.edu/Christmas.
Aurora University to perform virtual yule concert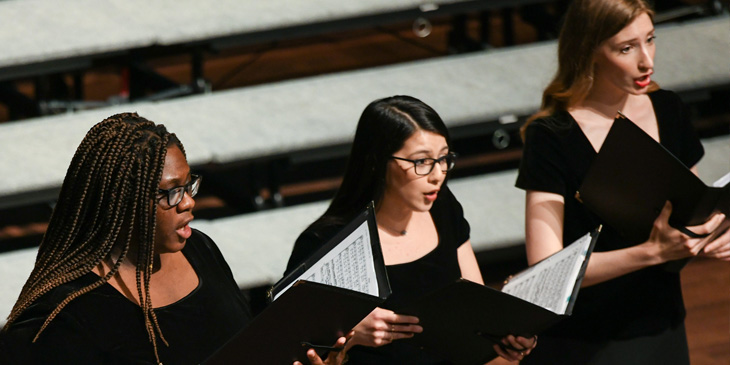 AURORA, Ill., Dec. 4, 2020 — Aurora University 's annual Christmas concert goes virtual this year.
The university's music and theater departments present students and faculty members in "There's No Place Like Home for the Holidays." The prerecorded virtual concert airs at noon Sunday, Dec. 6, at aurora.edu/Christmas.
The concert features readings, soloists, guitar, organ, sing-along carols and selections by the university chorale and flute ensemble. Director is Lisa Fredenburgh, music department chair and director of choral activities.
Part of AU's Celebrating Arts and Ideas series, the concert will be available for replay.
Sarah R. Russe, AU vice president for community relations, said "While the holidays may look different this year, our commitment to celebrating the Christmas season and the arts continues in a special way.
"Our theatre and music departments will delight you with readings, solos, and sing-along carols from  students and faculty members who gathered safely in small ensembles.
"At Aurora University, we look forward to the time that we can come together again in person to attend a lecture, listen to a concert, or visit an exhibit in the Schingoethe Museum."
Russe added that the university is working to create a new series of virtual discussions that will begin in January 2021 and extend throughout the spring term.
---
Read more news at XPian News… https://xpian.news
https://xpian.news/2020/04/08/methodists-host-worldwide-virtual-easter-choir/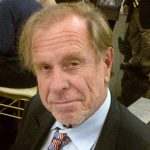 Al Benson is an Aurora-based freelance photo-journalist. He is currently an archives research specialist at Aurora University. His work has appeared in The Voice, The Daily Herald, The Beacon-News, and the Chicago Tribune.