Groundbreaking took place Jan. 18 for Habitat's fourth annual Faith Build, a partnership of area faith communities.
Fox Valley Habitat to host first virtual ceremony to dedicate home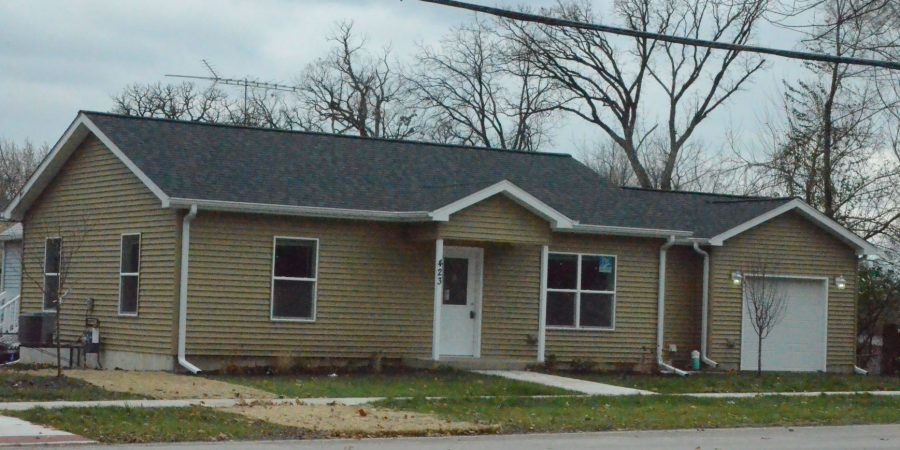 MONTGOMERY, Ill., Nov. 21, 2020—Fox Valley Habitat for Humanity will hold its first virtual home dedication at 1 p.m. Saturday, Dec. 5.
The online ceremony celebrates completion of the Connie Estrada home at 423 Parker Ave. in Aurora. Groundbreaking took place Jan. 18 for Habitat's fourth annual Faith Build, a partnership of area faith communities.
The online event is open to the public. The link is https://fb.me/e/5YtPtJjxZ.
The Estrada home—a two-bedroom, one-bath frame ranch with detached garage–is Habitat's 65th new or upgraded home in Aurora, North Aurora and Montgomery since the Christian volunteer group's founding in 1988.
According to Barbara Zegiel, Habitat funds coordinator, 22 area churches have signed up to support the Faith Build. Aurora partnering churches are: Advent Christian, Flowing Forth United Methodist, Our Lady of Mercy Catholic, St. John United Church of Christ, St. Mark's Lutheran and Westminster Presbyterian; Batavia church partners are: Bethany Lutheran and Congregational; Geneva church partner is: Rejoice Lutheran; Montgomery church partner is Genesis Community; Napervillle church partners are: Community United Methodist, Grace UMC, Wesley UMC, Good Shepherd Lutheran, River Glen Presbyterian and Trinity Church of the Nazarene; Oswego church partner is: Oswego Presbyterian; Sugar Grove church partners are St. Katharine Drexel Catholic and Sugar Grove UMC; Yorkville church partners areTrinity Church UMC and AuSable Grove Presbyterian.
Additionally, the Oswego office of Thrivent Financial Services has pledged a $105,000 matching grant to the Estrada home.
Zegiel announced a fund drive for the Estrada home. In a message to faith communities she said, "So far our faith commitments are only at $56,891.  We are far behind and Fox Valley Habitat needs your help to get this home paid for.  We have many outstanding debts to be paid due to Covid 19.
"Unfortunately we had to hire construction companies to come and finish the work our volunteers usually do, and we had to purchase building supplies that usually gets donated, which means that the church commitments are not coming in either to help pay for those services and products.  Please find it in your hearts to please help us to raise the additional $49,000  so we can get the matching dollars from Thrivent Financial for the Estrada family.
"Connie presently lives with her oldest son, Freddy, his wife and children, and early this spring the whole family was affected by Covid 19 and her son spent about a month in the hospital on a ventilator fighting for his life. They are survivors along with many others.
"I know that church attendance is down and so are church finances.  It has been a real struggle and fight to keep afloat during this time of great need.  Please send what you can to help us pay for this Faith Build home.  Thank you all for your years of service and dedication to our program, but now more than ever, affordable housing will be in great need.
"If anyone in your church is in need of affordable housing, please call me at (630) 206-5038 or go to our website www.foxvalleyhabitat.org," Zegiel said.
In addition to offices at Genesis Community Church in Montgomery, Habitat maintains a warehouse at 250 S. Highland Ave. in Aurora.
Volunteers and donations are needed to continue the affordable housing ministry. Call (630) 859-3333 or visit foxvalleyhabitat.org for more information.
---
Read more news XPian News… https://xpian.news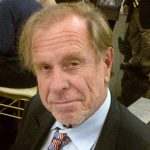 Al Benson is an Aurora-based freelance photo-journalist. He is currently an archives research specialist at Aurora University. His work has appeared in The Voice, The Daily Herald, The Beacon-News, and the Chicago Tribune.