Provide the Gift of Mobility.... Month-long Drive.
Community Wheelchair Drive — Sept. 26-Oct. 25, 2020
AURORA, Ill., Sept. 11, 2020  ̶  In Africa, about 85 million people live with disabilities, and it is estimated that about 35 million people who require wheelchairs do not have access to them simply because they are the poorest of the poor. Because of their lack of mobility, people with disabilities face exclusion from schools, workplaces and even from their own communities. A gift of a wheelchair brings new life and hope to them. They do not have to crawl anymore, but instead, have dignity and opportunities to go to school and work.
Contributors can help lift a person with disability out of the dirt by donating a wheelchair.
Through a partnership with Living with Hope (https://livingwithhope.net/) and Joni and Friends (https://www.joniandfriends.org/ministries/wheels-for-the-world/), First Presbyterian Church of Aurora, IL (https://www.firstpresaurora.org/) will be collecting manual wheelchairs of all types and sizes, along with other equipment such as…
Aluminum walkers, crutches, and canes
Wheelchair footrests
Other wheelchair parts and trays
Wheelchair seat cushions
New crutch and armpit pads, hand grips, and foot tips
Once gathered, wheelchairs and other equipment are refurbished through an arrangement with prison ministries and then hand-delivered to people with mobility needs in Kenya and Ethiopia by Living with Hope partners and CURE Hospitals (https://cure.org/hospitals/). Everyone receiving a wheelchair is properly fitted by a team that includes physical therapists, occupational therapists, medical personnel, and mechanics.
Let First Presbyterian Church know if you have equipment to donate but are unable to bring to the Drop off (the church) location. They can arrange for their volunteers to pick up at your location. Sept. 26- Oct. 25th are the dates for the Wheelchair Drive, but the need is ongoing so contact them if you have equipment to donate throughout the year and they will do their best to make arrangements to pick up.
The drop off location is: First Presbyterian Church — 325 E. Downer Place, Aurora, IL 60505
Questions or need more information?  Contact: Pastor Karen Roberts (kroberts@firstpresaurora.org) or call 630.844.0050.
---
Read more news at XPian News… https://xpian.news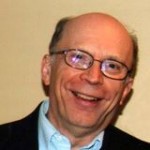 John Ross on Saturday, April 23, 2016 launched XPian News, a part of  Daybreak Communications, Inc. Ross is the facilitator of Aurora Christian Ministry Network (ACMN) and a member of the Fox Valley Christian Ministerial Alliance (FVCMA). He serves on the boards of Wayside Cross Ministries and the Kiwanis Club of Aurora. As a follower of Jesus, he has been for some 40 years a member of First Presbyterian Church - Aurora. He has an M.A. - Christian Leadership from Wheaton College Graduate School and undergraduate at Trinity International University.  editor@xpian.news