First Presbyterian Church and East Aurora School District 131 help with sites
Mobile COVID-19 Testing Comes to Aurora August 20 & 22 with community sites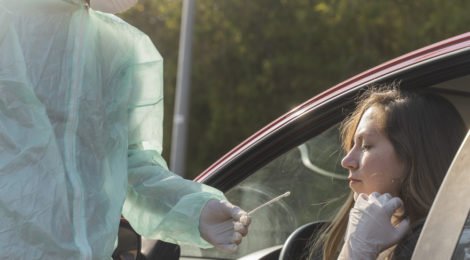 AURORA, Ill., Aug. 15, 2020 — An Aurora church has stepped-up and is helping Kane County expanding its COVID-19 testng. First Presbyterian Church of Aurora is offering the parking lot of its Harkness Family Center as  a mobile site on Thursday, August 20.
The Kane County Health Department (KCHD) announced on Wednesday (Aug. 12) that a mobile testing unit managed by the Illinois Department of Public Health will return to Aurora on Thursday, August 20 and Saturday, August 22 to provide Coronavirus Disease (COVID-19) tests to the community. Last week, three mobile community testing sites in Elgin and Carpentersville provided 790 tests to the community, for a total of 2,946 tests from the mobile units in July and August.
Testing is FREE and open to all regardless of symptoms. The mobile testing unit will be available from 9:00 a.m. to 5:00 p.m.
Thursday August 20 First Presbyterian Church Harkness Family Center, 60 S. Fourth St., Aurora, IL 60505
Saturday August 22 Cowherd Middle School, 441 N Farnsworth Ave, Aurora, IL 60505
Anyone can be tested. If you have recently been exposed to a potential or confirmed COVID-19 case, you are encouraged to get tested, even if you are not experiencing symptoms.
A phone number and name are required in order to receive testing results. Photo ID is not required.
Those using drive-thru testing must be seated at a functioning window. Once you get in line at the site, you will not be permitted to exit your car. These sites will also accommodate walk-up individuals.
Viral testing (polymerase chain reaction or PCR) will be used. This consists of a nasal swab and is used to detect a current COVID-19 infection. Antibody testing will not be provided at this site. If you have been told to quarantine for 14 days due to potential exposure, a negative test does not shorten your quarantine period. The virus can take up to 14 days to be detectable by a test, so it is important to continue the quarantine period through 14 days while monitoring for symptoms. Test results are expected in 4 – 7 calendar days.
The church's cooperation was a result of the work of Aurora Christian Ministry Network (ACMN) and KCHD. Several members of ACMN have been contacting and reaching out to churches as future COVID-19 testings sites. Members Rev. Dan Haas, Vernon LaVia, and John Ross did some of the initial contacts.
Ross expressed gratitude to First Presbyterian Church, its pastor (Jeff Moore) and staff, and the other interested Aurora churches. He hopes other churches can be used as testing sites in the immediate future.
Additional testing options are available in Kane County. The Community-Based Testing Site, located at the Chicago Premium Outlet Mall, 1650 Premium Outlet Blvd. in Aurora is open 7 days a week from 8 a.m. until 4 p.m. Testing at this site is free. For more information about all available testing sites in Kane County, visit the IDPH website at https://dph.illinois.gov/covid19/covid-19-testing-sites.
Many healthcare providers in Kane County also have COVID-19 testing available. Please contact your provider or the facility to ask about testing criteria and appointment availability. For additional information and current updates on the COVID-19 situation, visit the KCHD website at KaneHealth.com or call the health department at 630-208-3801.
---
Read more news at XPian News.. https://xpian.news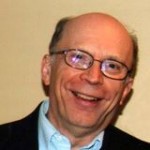 John Ross on Saturday, April 23, 2016 launched XPian News, a part of  Daybreak Communications, Inc. Ross is the facilitator of Aurora Christian Ministry Network (ACMN) and a member of the Fox Valley Christian Ministerial Alliance (FVCMA). He serves on the boards of Wayside Cross Ministries and the Kiwanis Club of Aurora. As a follower of Jesus, he has been for some 40 years a member of First Presbyterian Church - Aurora. He has an M.A. - Christian Leadership from Wheaton College Graduate School and undergraduate at Trinity International University.  editor@xpian.news