A Celebration of Life service will be held on Saturday, Dec. 4...
Clyde Galow: Remembering long-time Auroran, S. Elgin pastor, 20-year missionary to Africa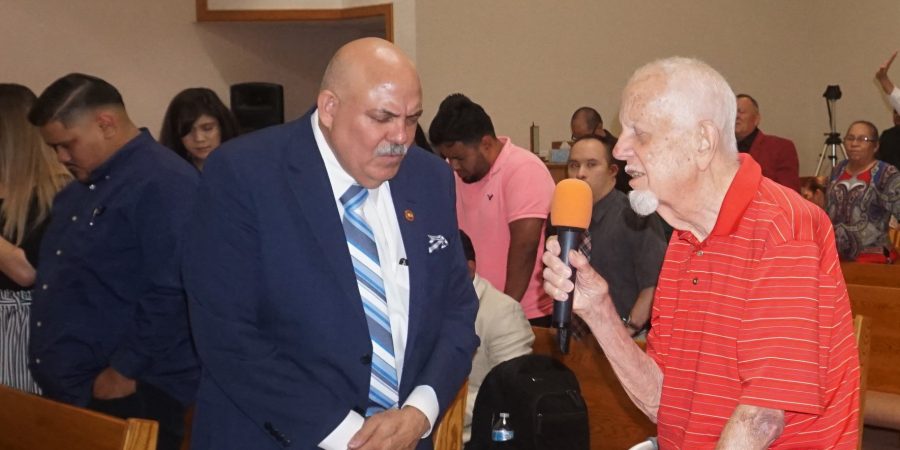 AURORA, Ill., Nov. 23, 2021 — A long-time Auroran, former South Elgin pastor and missionary to Africa has died.
Rev. Clyde Galow passed away Nov. 13. He was 93.
A Celebration of Life service will be held on Saturday, Dec. 4, at 11 a.m. at the former Fourth Street United Methodist Church, 551 S. 4th St. in Aurora.
Rev. Galow was a retired elder in the United Methodist Church Northern Illinois Conference. After serving for 20 years as a Methodist missionary in Sierra Leone, West Africa, he returned to pastor South Elgin's Community UMC and UMC churches in Ashton, Yorkville and Millbrook. 
In retirement, he taught adult Sunday School classes at Fourth Street UMC and assisted pastors at the church. He attended Flowing Fourth UMC in Aurora after Fourth Street merged with Flowing Grace UMC of Batavia in 2018.
Rev. Randy Schoof of the Warehouse Church remembers, "Rev. Clyde Gallow was a humble servant of Jesus, who always had words of encouragement.
"For over twenty-five years he was faithful in praying with other Aurora pastors, with a heart to impact our city with the good news of God's love and forgiveness in Christ. When I heard Clyde pray, there was something special going on – he talked to his Father in heaven with so much confidence and trust.
"I will definitely miss Clyde, and look forward to spending an eternity with him."
Another Aurora ministerial friend, Rev. Dan Haas, executive director, A Future and A Hope Foundation, expressed his thoughts of Rev. Galow:
"Clyde was one of the most godly people that I've ever met and I don't say that lightly.
"Oh, he loved Jesus. He honored God's word. He had a great heart for the poor and the needy and the distressed. He was a true missionary — looking out and concerned for the souls of men both abroad and at home.
"I thought Clyde was a thoughtful Christian scholar as well. He often did research on topics that we would talk about and also a real highlight for our National Day of Prayer. It was always Clyde leading the closing prayer down at City Hall, praying for our government. Really, we had pastors from all over the the city that would want to come just to hear Clyde pray for our government. And he was a real man of prayer.
"So we'll miss him. And no doubt he's in heaven with Jesus and rejoicing. But, he touched many many lives in Aurora and around the world for Christ and so he was a good friend and faithful brother."
---
Quote contributions from the editor.
Read more news at XPian News… https://xpian.news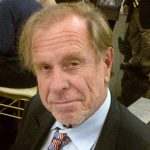 Al Benson is an Aurora-based freelance photo-journalist. He is currently an archives research specialist at Aurora University. His work has appeared in The Voice, The Daily Herald, The Beacon-News, and the Chicago Tribune.