Retiring manager Bob Dempsey said on Facebook...
Longtime western suburban barbecue caterer ends 58-year run, 5 million meals
WATERMAN, Ill., May 13, 2021 — After 58.5 years and 5 million meals, Waterman-based Fay's Pork Chop Bar-B-Que has closed.

Retiring manager Bob Dempsey said on Facebook, "There is a time and a season for all things. Bob has made the decision to retire and close the catering business. 58 1/2 years. Over 5 million meals.  Thousands of events.  Many faithful followers.
"THANK YOU for the opportunity to serve YOU!  Thanks for the memories!"
Dempsey said Fay's BBQ spice will be available until further notice.
CALL (815) 751-8244 or e-mail faysbbq@gmail.com for more information
About Fay's Bar-B-Que
Fay's Pork Chop Bar-B-Que, founded by Wilder and Martha Fay, began as small business in the summer of 1962 to serve meals featuring bar-b-qued pork chops to various groups. It was well received, so they expanded the enterprise to include the DeKalb County Fair at Sandwich, called the Sandwich Fair.
As time went on, improvements were made on equipment and menus and more groups and organizations were requesting catering service. The Northern Illinois Steam Power Club annual show at Sycamore, known as the Sycamore Steam Show, became a yearly event for Fay's by 1967. The original spice is still used to season the pork chops, as well the chicken, steak, lamb, fish, and hamburgers that have now become a part of the menu.
The BBQ continues to be a family affair with sons Bob, Tom and Jim and daughters Jackie, Jane, Marcia, Linda and Joanna helping at the fair and other events. Soon in-laws and then grand-children became a part of the family operation. Through the years neighbors, friends, relatives, and teens have been employed as service expanded. They have been a big part in contributing to our continued success.
In 1976, Bob Dempsey, Marcia's husband, became manager of the business upon the sudden death of Wilder. Thus the family continues the tradition of serving tasty meals throughout northern Illinois and into neighboring states.
We appreciate the confidence our customers have in our efforts to personalize each occasion.
---
Read more news at XPian News… https://xpian.news
https://xpian.news/2021/05/10/aurora-youth-ministry-to-hold-barbecue-dinner-fundraiser/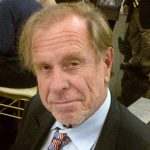 Al Benson is an Aurora-based freelance photo-journalist. He is currently an archives research specialist at Aurora University. His work has appeared in The Voice, The Daily Herald, The Beacon-News, and the Chicago Tribune.