Supporting the Aurora Neighborhood Baseball League & more
Aurora youth ministry to hold barbecue dinner fundraiser
AURORA, Ill., May 8, 2021 — Urban Youth Ministry, a program of Wayside Cross Ministries in Aurora, will hold a drive-thru barbecue dinner fundraiser Thursday, May 13, from 4:30 to 6 p.m.
The public is invited to the event in the Westminster Presbyterian Church parking lot, 10 N. Edgelawn Drive in Aurora.
Robin Sterkel, UYM program manager, said Waterman-based 5-B's Catering will grill chicken, pork chop and combination dinners. Sides are applesauce, baked beans, coleslaw and dinner roll with butter.
Meals are $13 at the door. Call Sterkel at (630) 723-3418 for reservations or information.
Due to the pandemic, "Celebration of Trust," an annual UYM banquet, will be held on Zoom at 6:30 p.m. at waysidecross.org/uymvirtualbanquet/.
Sterkel said, "Join us to see how God has been working through UYM during this difficult season and learn our plans for this summer."
UYM is a community-church partnership focusing on discipleship and individual development in a safe environment. The program's goal is to empower at-risk youth ages 6-17 to help them reach their full potential.
The ministry offers free after-school tutoring, Bible studies and a year-round Christian day-camp with a free summer baseball league. Included are practical learning labs, swimming lessons and meals. Camp locations are First Presbyterian Church and Brady Elementary School in Aurora and St. Olaf Lutheran Church in Montgomery.
Call (630) 723-3418 or visit waysidecross.org for more information.
---
Read more news at XPian News… https://xpian.news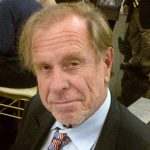 Al Benson is an Aurora-based freelance photo-journalist. He is currently an archives research specialist at Aurora University. His work has appeared in The Voice, The Daily Herald, The Beacon-News, and the Chicago Tribune.