Construction for the Lopez home is to begin in June with wall construction.
Fox Valley Habitat breaks ground in Aurora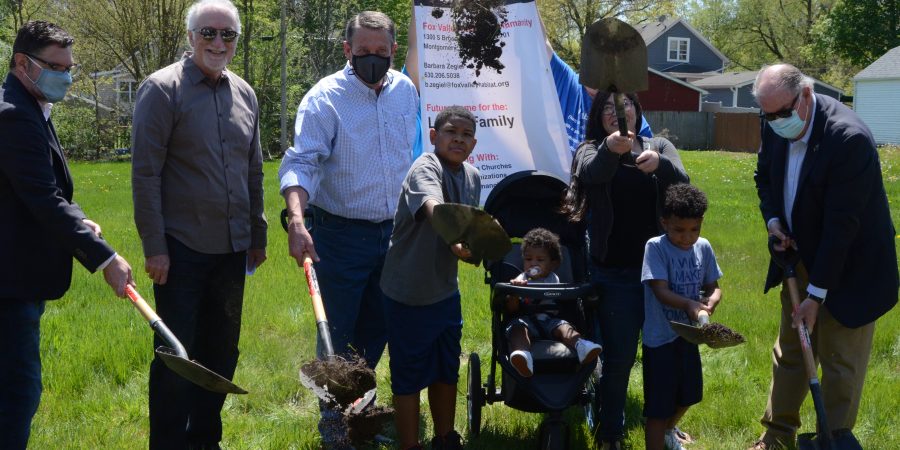 MONTGOMERY, Ill., May 4, 2021 — Montgomery-based Fox Valley Habitat for Humanity broke ground Saturday at 654 Spruce St. in Aurora.
The Cristal Lopez home is Habitat's 69th area project and the housing ministry's fifth annual Faith Build, a partnership of 25 area faith communities.
Mark Knox of Naperville, Habitat board member, emceed the program. After he welcomed guests, an invocation was given by the Rev. Sean Sloan of Calvary Church in Naperville.
Other speakers were Bre ntley Loufeck ,Faith Build construction coordinator; Rick Loufek, Habitat board vice chair; Bill Donnell, Aurora Fourth Ward alderman; and Cristal Lopez, future homeowner, with sons Anthony, 11; Malachi, 6; and Noah, 1.
Barbara Zegiel, Habitat funds coordinator, gave a brief tribute to John M. Mixen of Wilmington, a longtime Habitat volunteer who died in April.
After a benediction by Rev. Sloan, Habitat CEO and Genesis Community Church pastor the Rev. Jeffrey Barrett led guests in singing "Holy Ground."  Guests turned earth with shovels in a ceremonial groundbreaking to conclude the program.
Construction for the Lopez home is to begin in June with wall construction. Completion is scheduled for December. A 1,350-square-foot frame ranch, the home includes four bedrooms, 1.5 baths and a garage.
Thrivent Financial Services Oswego office has pledged $137,500 to the project. Faith Build partners are:
Aurora: Advent Christian Church, First Baptist, Flowing Forth United Methodist, Our Lady of Mercy Catholic, St. John United Church of Christ, St. Mark's Lutheran and Westminster Presbyterian
Batavia: Bethany Lutheran and Congregational Church of Batavia
Geneva: Rejoice Lutheran and First Congregational
Montgomery: Genesis Community
Naperville: Calvary Church, Community UMC, Good Shepherd Lutheran, Grace UMC, River Glen Presbyterian, Trinity Church of the Nazarene and Wesley UMC
Oswego: Oswego Presbyterian
Sugar Grove: UMC of Sugar Grove
Yorkville: AuSable Grove Presbyterian and Trinity Church UMC
Zegiel invited more churches to participate. She said, "Not only does each church have the opportunity to help build the home, but also provide prayers, lunches, volunteer support and donations of skilled labor, building materials, appliances and monetary donations." According to Zegiel, a water heater, furnace, air conditioning unit, bathtub, two toilets and kitchen appliances are needed for the Lopez home.
To contribute, or for more information, call (630) 206-5038 or e-mail B.Zegiel@foxvalleyHabitat.org.
Founded in 1988, Fox Valley Habitat is a nondenominational housing ministry based at Genesis Community Church in Montgomery. In addition to offices at Genesis, Habitat maintains a warehouse at 250 S. Highland Ave. in Aurora. Fox Valley Habitat is an independent affiliate of Habitat for Humanity International, an international Christian housing ministry.
---
Read more news at XPian News… https://xpian.news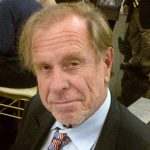 Al Benson is an Aurora-based freelance photo-journalist. He is currently an archives research specialist at Aurora University. His work has appeared in The Voice, The Daily Herald, The Beacon-News, and the Chicago Tribune.