Culminating three years of English-language classes with a volunteer tutor...
Aurora Dominican Literacy Center to graduate 28 women learners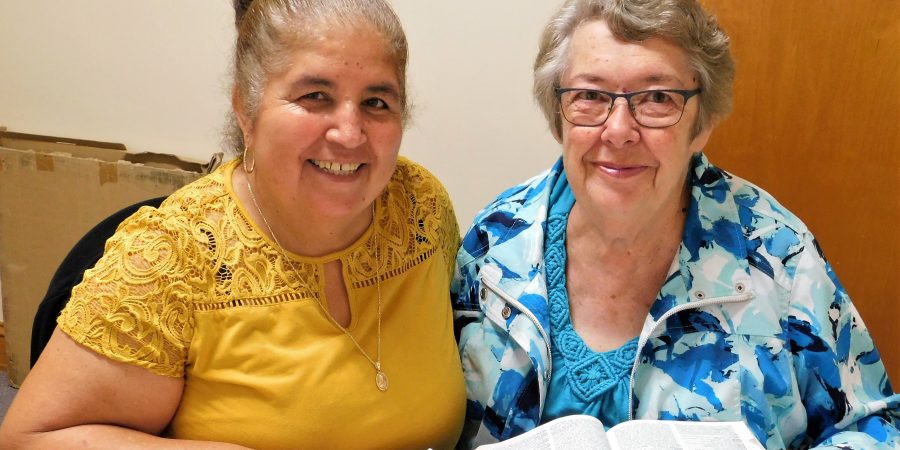 AURORA, Ill., May 5, 2021 — Graduation week is May 24-28 at Dominican Literacy Center, 260 Vermont St. in Aurora.
At ceremonies from 9:30 to 9:45 a.m., center founder and director Domninican Sister Kathleen M. Ryan will present 28 immigrant women learners with a corsage and graduation certificate. Each graduate will respond with a short reflection on their center experiences.
Culminating three years of English-language classes with a volunteer tutor, Lucia Suarez of Aurora is among class of 2021 learners to be celebrated. Suarez and her tutor, Mary Ann Wagner of Montgomery, Are expected to attend the May 26 ceremony.
Suarez and Wagner were profiled on p. 1 of the spring "Illinois Literacy," a bi-annual newsletter published by Jesse White, Illinois secretary of state and state librarian.
According to Sister Ryan, Wagner began tutoring center adult learners in 2005. Before the pandemic, she tutored three students in 90-minute Wednesday conversations at the center. When the pandemic hit, Wagner tutored two students remotely before one withdrew.
Sister Ryan said of Wagner, "The adult learners range in age, reading level and even language spoken, yet all progress under her patient teaching. She has an intellectual curiosity that fuels her conversations with her students, and provides them with an array of vocabulary words for them to learn and practice. Mary Ann's dedication to her students has benefitted more than three dozen students during her time volunteering at the center."
Founded in 1993 by the Dominican Sisters of Springfield, the Dominican Literacy Center organizes female volunteer tutors to deliver free English classes to more than 150 immigrant women annually. Additionally, free citizenship classes are offered to both men and women.
Sister Ryan said the nonprofit's mission is to enable immigrant families to participate in their communities by learning to read, write and speak English. The center has grown from five students and five teachers to 150 tutors serving 150 students from 16 countries annually.
The center has served more than 2,000 Aurora-area residents since its founding. A separate evening program schools women and men to prepare for the U.S. citizenship test.
Current classes for about 150 students end May 28. New-tutor training is scheduled for Aug. 17, 19, and 24 from 6 to 8:30 p.m. Women interested in classes or tutoring can call 630-898-4636 or apply through the center website www.dominicanliteracycenter.org.
After a summer hiatus, the center will reopen Aug. 1 with classes starting Thursday, Sept. 9.
Call (630) 898-4636 or visit dominicanliteracycenter.org for more information.
---
Read more news at XPian News… https://xpian.news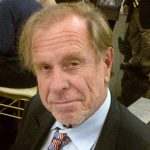 Al Benson is an Aurora-based freelance photo-journalist. He is currently an archives research specialist at Aurora University. His work has appeared in The Voice, The Daily Herald, The Beacon-News, and the Chicago Tribune.