Intensive four-month local search
Cameron named Executive Director of Aurora Area Interfaith Food Pantry effective March 22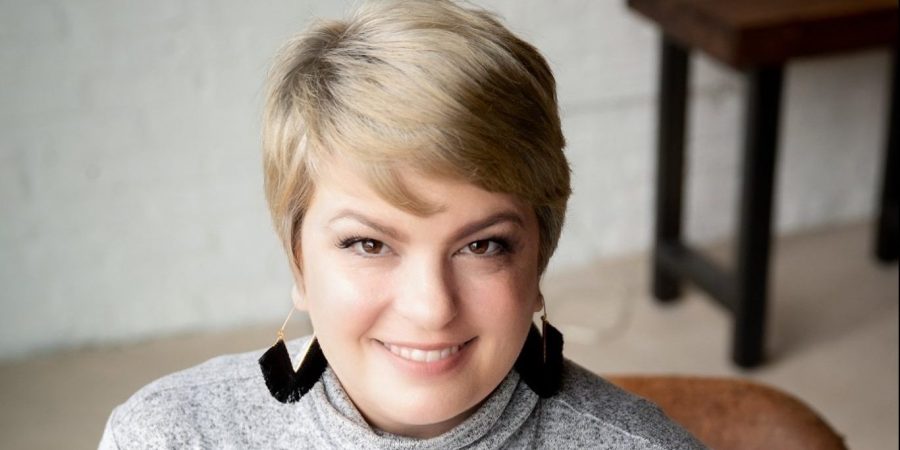 AURORA, Ill., March 3, 2021 —  After an intensive four-month local search, the Aurora Area Interfaith Food Pantry is pleased to announce that Shannon Cameron is joining the organization as Executive Director.
Most recently, Ms. Cameron was Director of Education and Community Engagement at the Aurora Civic Center Authority (Paramount Theatre), where she oversaw the creation of the Paramount School of the Arts. The school opened in 2019 and saw an enrollment of over 1,300 students in the first year of operation.
"We are thrilled to have Shannon as our new Executive Director," said Dave Bohman, President of the Aurora Food Pantry Board of Directors. "Her extensive background in management, community engagement, fundraising, and volunteerism makes her a great fit for her new role. The network of local leaders that she has developed and her ongoing involvement with local nonprofits will enable her to develop strong partnerships to better serve the community."
Cameron has spent her career inspiring minds and managing the organizations that house them.  After receiving her Bachelor of Arts in Theatre Education from Emerson College in Boston, MA, she went on to teach, direct and work as a non-profit administrator all over the country. In 2011, she received her MFA in Directing for Stage and Screen from the University of Nebraska, Lincoln. While at UNL, she was awarded the Kennedy Center Society of Stage Directors and Choreographers National Directing Fellowship, as well as the Porter Award for outstanding graduate theater work.
"Social service has always been my passion," Cameron said, "I've spent my career teaching how art reflects and impacts communities, now at the Aurora Area Interfaith Food Pantry, I'm ready to help the community begin to create the path to end hunger through empathy and dignity."
About Aurora Area Interfaith Food Pantry
Founded in 1981, Aurora Area Interfaith Food Pantry operates one of the largest food pantries in northern Illinois, distributing 3.4 million pounds of food to approximately 196,000 unique individuals annually. The mission of Aurora Food Pantry is to help end local hunger by ensuring that everyone has access to enough nourishing food, thereby helping the overall community stay healthy and productive.
For more information, call (630) 897-2127, visit www.aurorafoodpantry.org, or follow on Facebook, Twitter, Instagram and LinkedIn.
---
Read more news at XPian News… https://xpian.news