Area Catholics donate hundreds of gifts for kids of students
Santa pays early visit to Aurora literacy center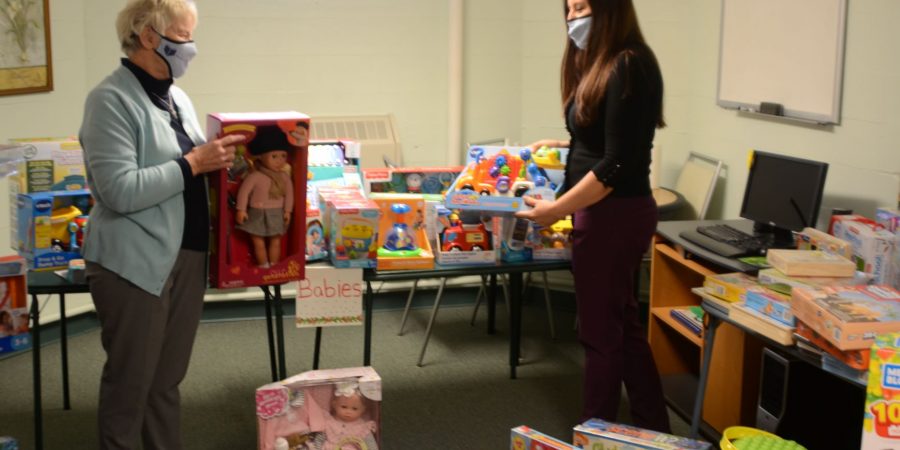 AURORA, Ill., Dec.  18, 2020 — Santa paid an early visit to the Dominican Literacy Center in Aurora.
Hundreds of toys, games and other gifts have been donated by local Catholics for children of more than 150 adult students at the center on Aurora's far East Side said Dominican Sister Kathleen Ryan, center founder and director.
Gifts were provided by families of students at Marmion Academy in Aurora and parishioners at Holy Spirit Catholic Community in Naperville.
Gifts fill a former basement tutoring classroom, repurposed as the "Toy Room," according to a hand-lettered sign.
Parents and caregivers pick up gifts at tutoring sessions or by appointment. All gifts are new and unwrapped to allow parents to be involved.
DLC staffer Elisa Barocio of Oswego organized the gift display to resemble a toy store and monitors distribution of toys. For pickups, parents and caregivers wear masks and gloves and undergo temperature checks. "It's working out, and it is so worth it!" Barocio said.
Providing gifts were families of students at Marmion Academy in Aurora and parishioners and Knights of Columbus members from Holy Spirit.
Fr. Michael Barrows, OSB, academy chaplain and theology instructor, coordinated an annual toy drive by students. Fr. Barrows accompanied a half dozen cadets who delivered boxes of toys last week.
Sr. Ryan said, "Thanks to the generosity of Marmion students and their families, and to the equally generous parishioners and Knights of Columbus from Holy Spirit Catholic Community in Naperville, every child from ages infant to 12 will receive two new toys for Christmas—one larger toy and one smaller toy."
The pandemic and online shopping craze both played into donations. According to Sr. Ryan, "Many families ordered toys online and had them delivered to the center—a new, COVID-related idea for toy collecting!"
Since 1993, the Dominican Literacy Center, 260 Vermont Ave. in Aurora, has mobilized female volunteer tutors to deliver free English classes to more than 150 immigrant women annually. Additionally, free citizenship classes are offered to both men and women. Dominican Sisters of Springfield, Ill., operates the nonprofit center.
The center's mission is to enable immigrant families to participate in their communities learning to read, write and speak English. The center has served more than 2,000 Aurora-area residents since its founding. Founded with five students and five teachers, the center has grown to 150 students from 16 countries taught by dedicated volunteer tutors.
Call (630) 898-4636 or visit dominicanliteracycenter.org for more information.
---
Read more news at XPian News… https://xpian.news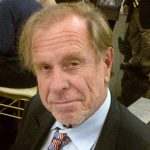 Al Benson is an Aurora-based freelance photo-journalist. He is currently an archives research specialist at Aurora University. His work has appeared in The Voice, The Daily Herald, The Beacon-News, and the Chicago Tribune.