Army Aurora Corps Capt. Joaquin Rangel said "Rescue Christmas" is this year's campaign theme.
Aurora Lions help ring in Salvation Army's 130th red kettle season
AURORA, Ill., Nov. 13, 2020 —-Sixteen Aurora Noon Lions Club volunteers helped ring in the Salvation Army Aurora Corps' 130th red kettle season Friday, Nov. 13.
From 10 a.m. to 6 p.m., Lions collected donations at Jewel-Osco, 1952 W. Galena Blvd. in Aurora. Volunteers rang bells at two store doors in one-hour shifts with face coverings and maintaining safe distancing.
Arvid Meyer of Aurora, Noon Lions president, said new this year is a sign on each kettle with a QR code that donors can scan with phones to access a secure donation site.
Army Aurora Corps Capt. Joaquin Rangel said "Rescue Christmas" is this year's campaign theme. He added that the Lions helped celebrate 130 years of red kettles.
In 1891, Salvation Army Captain Joseph McFee placed an empty crab pot outside a San Francisco ferry landing to collect money and provide a free Christmas dinner for the city's destitute and poverty-stricken. Beside the pot he placed a sign that read, "Keep the Pot Boiling."
As the boats came in, people passing by tossed a coin or two into the pot and soon he had all the money he needed to provide the holiday meal.
Six years later, the kettle idea spread from the west coast to the Boston area. The effort nationwide resulted in 150,000 Christmas dinners for the poor.
This tradition continues today throughout the U.S. and across the world. Everywhere, public contributions to the red kettles enable Salvation Army to continue year-round efforts to help those who would otherwise be forgotten. This year the need is greater than ever Army officials said.
On Thanksgiving Day, tune into the Cowboys football game and watch global entertainer Kane Brown officially kick off the 130th Red Kettle Campaign during his halftime performance.
The Salvation Army Red Kettle Campaign is one of the most recognizable and important giving traditions in America. Every year from November through Christmas Eve, red buckets and bell ringers can be found outside thousands of storefronts across the country, encouraging people to donate money to those in need.
Noon Lions volunteers were Jim Scott, Al Benson, Susan Koepke, Barbara Jarvas, Bobby Menendez, Paul Buddy, Dan Bottoms, Bill Poss, Becky Dunnigan, Joe Beary, Tom Muth, Dick Schindel, Jeff Anderson, Kathie Long, Arvid Meyer and Jimmie Delgado.
Addressing the LIons' Oct. 19 luncheon meeting, Capt. Rangel urged members to "rescue Christmas for local kids."
He said, "With more families facing hardship this year, the need to serve those most vulnerable is greater than ever before. The holidays should be a magical time, especially for children who often dream of the wonderful things they'll find under their tree. Sadly, many children throughout the greater Chicagoland area won't even have a Christmas tree, much less presents to open."
According to Capt. Rangel, the Army's new Virtual Angel Tree program opened Oct. 1 and serves greater Chicagoland, northern Illinois and northwest Indiana through Dec. 24. To ensure that all children have a gift to open for Christmas, the Salvation Army identifies families in need through corps community centers and social service programs.
Donors purchase requested gifts for these children and the Army provides each family a box full of special foods for the holiday season, ensuring that everyone has a Merry Christmas.
Through the online program, donors can view and select Angel Tree tags with names of needy kids, shop from home and take Christmas toys directly to nearby Salvation Army centers. New toys, boots, gloves, outerwear—anything for a child in need—can be dropped off (unwrapped, please) at Aurora Corps Community Center, 550 Redwood Drive in Aurora.
Call (630) 897-7265 for more information.
---
Read more news at XPian News… https://xpian.news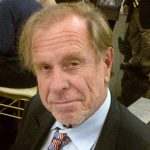 Al Benson is an Aurora-based freelance photo-journalist. He is currently an archives research specialist at Aurora University. His work has appeared in The Voice, The Daily Herald, The Beacon-News, and the Chicago Tribune.