13th annual community Thanksgiving celebration
Aurora community Thanksgiving worship to be virtual
AURORA, Ill., Nov. 13, 2020 —- InterFaith Aurora's 13th annual community Thanksgiving celebration will be virtual from 3 to 5 p.m. Sunday, Nov. 22.
The public is invited to participate at https://us02web.zoom.us/j/85258914409. 
Faith communities scheduled to participate are Wesley United Methodist Church, St. John AME, Sikh Community, St. Joseph Catholic Church, St. John United Church of Christ, Temple B'nai Israel, The Orchard Community, Aurora Jewish Renewal Congregation, Our Savior Lutheran Church, New England Congregational, Al Aqsa Mosque, The Church of Jesus Christ of Latter Day Saints and Aurora Human Relations Commission.
A freewill offering will be taken for Aurora Area Interfaith Food Pantry. To donate, visit https://www.aurorafoodpantry.org and choose "InterFAITH Thanksgiving Celebration" in the donation category.
A InterFaith Aurora Facebook post said, "Based on our common belief that we are all children of God, we set for ourselves the mission of sharing and connecting. We believe that building understanding, acceptance and love within the community in which we make our homes will help transform and heal the world in which we live."
---
Read more news at XPian News… https://xpian.news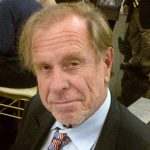 Al Benson is an Aurora-based freelance photo-journalist. He is currently an archives research specialist at Aurora University. His work has appeared in The Voice, The Daily Herald, The Beacon-News, and the Chicago Tribune.