Distribution for cancer center patients
Aurora hospital to host milk giveaway for cancer center patients
AURORA, Ill., Aug. 25, 2020–Rush-Copley Medical Center in Aurora will host a milk giveaway for cancer center patients on campus from 10 a.m. to noon Monday, Aug. 31.
The distribution by Aurora Area Interfaith Food Pantry is not open to the public as earlier announced. In a first "Move the Milk" promotion, the pantry will hold a pop-up pantry to give away cases of four-gallon jugs of milk and boxes of dairy and produce products.
Continuing the pantry's first-ever "Move the Milk" promotion, Becky Dunnigan, pantry community outreach coordinator, will distribute dairy products and produce from a pantry van. Rush-Copley volunteers will assist Dunnigan. Earlier giveaways were held at Jaycee Park in Oswego and Wesley United Methodist Church in Aurora.
According to Dunnigan, the giveaway taps 3,000 gallons of milk the pantry is receiving weekly from Gourmet Gorilla in Chicago. The Chicago foodservice firm specializes in providing early childhood, K-12 schools and institutions with breakfasts, snacks, lunches and suppers.
For more information, contact Dunnigan at (630) 692-3061 or email rdunnigan@aurorafoodpantry.org.
---
Read more news at XPian News… https://xpian.news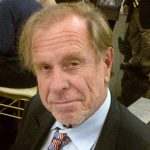 Al Benson is an Aurora-based freelance photo-journalist. He is currently an archives research specialist at Aurora University. His work has appeared in The Voice, The Daily Herald, The Beacon-News, and the Chicago Tribune.