Marie Wilkinson Food Pantry to benefit
Church food collection site to help Aurora pantry
AURORA, Ill., June 10, 2020 — On Wednesday evenings (6-8 p.m.) and Thursday mornings (10-11:30 a.m.), First Presbyterian Church's Harkness Family Center. 60 S. Fourth St., is a food drop-off site for the Marie Wilkinson Food Pantry (MWFP).
They are accepting only the following canned items… soups, meat, fruit, vegetables, and pasta sauces (no glass jars).
Food collection coordinator Katie Hartman reports that in first two weeks some
1,100 pounds of canned goods have been delivered to MWFP.
The site will be collecting donations for an indefinite period during COVID-19 crisis.
---
Read more news at XPian News… https://xpian.news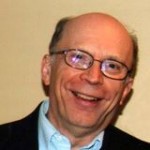 John Ross on Saturday, April 23, 2016 launched XPian News, a part of  Daybreak Communications, Inc. Ross is the facilitator of Aurora Christian Ministry Network (ACMN) and a member of the Fox Valley Christian Ministerial Alliance (FVCMA). He serves on the boards of Wayside Cross Ministries and the Kiwanis Club of Aurora. As a follower of Jesus, he has been for some 40 years a member of First Presbyterian Church - Aurora. He has an M.A. - Christian Leadership from Wheaton College Graduate School and undergraduate at Trinity International University.  editor@xpian.news