In August of 2017, he (Dr. Willie Wilson) did a gospel benefit concert for the FVCMA scholarship fund...
Chicago philanthropist donates 10,000 masks to Aurora churches
AURORA, Ill., May 25, 2020 — On a real hot Sunday of the spring, in the church parking lot of First Presbyterian Church, 10,000 'surgical' masks were distributed to some 25 Aurora churches and Wayside Cross Ministries.
The afternoon distribution was a partnership between Chicago philanthropist Dr. Willie Wilson and his foundation, Dr. Willie Wilson Foundation, and the Fox Valley Christian Ministerial Alliance (FVCMA).
Pastor Peggy Hicks, president of  FVCMA, noted "Dr. Wilson is a true humanitarian in times of crisis he rises to the occasion. FVCMA appreciate his outreach in providing masks to seniors, low income individuals and the vulnerable."
Dr. Wilson shared with Pastor Hicks about his concern for the faith-based community. Wilson through his foundation has already given over seven million masks throughout the state of Illinois.
Wilson was in Aurora last weekend for another mass distribution with city officials.
Beside being a philanthropist, Dr. Wilson is an entrepreneur and owner of Omar Medical Supplies, Inc. He also produces the nationally syndicated gospel music television program Singsation, which won a Chicago/Midwest Emmy Award in 2012. He is also a current independent candidate for the U.S. Senate and an outspoken critic of church closings in the state.
In August of 2017, he did a gospel benefit concert for the FVCMA scholarship fund and donated $10,000.
The Fox Valley Christian Ministerial Alliance is an association with the motto 'Clergy in Action.'
---
Read more news at XPian News… https://xpian.news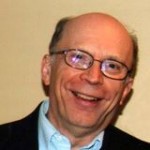 John Ross on Saturday, April 23, 2016 launched XPian News, a part of  Daybreak Communications, Inc. Ross is the facilitator of Aurora Christian Ministry Network (ACMN) and a member of the Fox Valley Christian Ministerial Alliance (FVCMA). He serves on the boards of Wayside Cross Ministries and the Kiwanis Club of Aurora. As a follower of Jesus, he has been for some 40 years a member of First Presbyterian Church - Aurora. He has an M.A. - Christian Leadership from Wheaton College Graduate School and undergraduate at Trinity International University.  editor@xpian.news