A call to the Aurora community and surrounding area
Aurora pantry cupboard is bare… food boxes needed now.

AURORA, Ill., April 17, 2020 — The cupboard is bare. The Aurora Area Interfaith Food Pantry shelves are empty.  Yesterday (April 16) they put out a cry for the public to help with a donation of a food box.
Pantry Executive Director Cat Battista pleas… "We are out of food to feed our neighbors next week. We are now feeding over 5,000 people per week. Anyway you can help – would be so appreciated. God Bless You."
Drop completed food boxes off at 1110 Jericho Road, Aurora, Illinois, on Saturday, Monday or Wednesday from 8:00 a.m. to 3:00 p.m. The pantry needs 1,250 boxes for next week to feed the 5,000 people.
Individuals with any questions on this food box drive may email Cat Battista, Executive Director at cbattista@aurorafoodpantry.org.
AFP_Grocery_List

---
Read more news at XPian News… https://xpian.news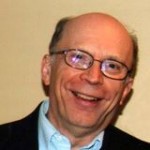 John Ross on Saturday, April 23, 2016 launched XPian News, a part of  Daybreak Communications, Inc. Ross is the facilitator of Aurora Christian Ministry Network (ACMN) and a member of the Fox Valley Christian Ministerial Alliance (FVCMA). He serves on the boards of Wayside Cross Ministries and the Kiwanis Club of Aurora. As a follower of Jesus, he has been for some 40 years a member of First Presbyterian Church - Aurora. He has an M.A. - Christian Leadership from Wheaton College Graduate School and undergraduate at Trinity International University.  editor@xpian.news