Four giant pillars on the west end of the building will be preserved for the future.
Masonic Temple demolition: a new beginning for Aurora's east side in 50 days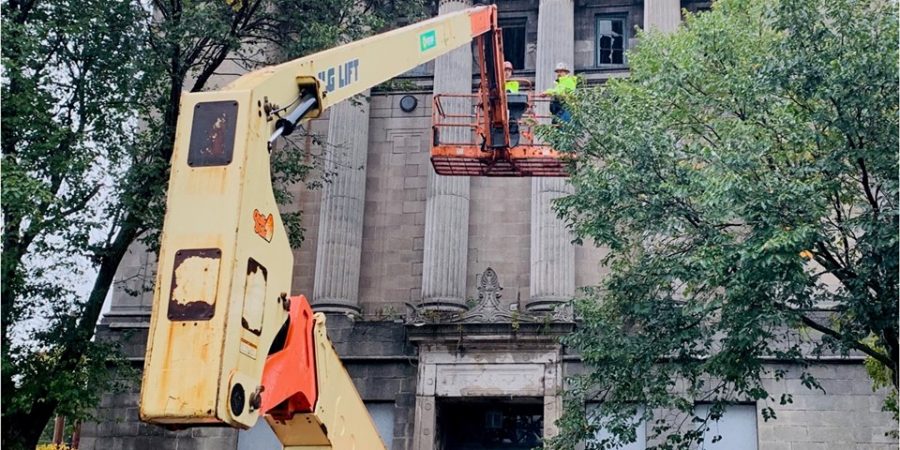 AURORA, Ill. Oct. 11, 2019 — The demolition of iconic and historical Lincoln Masonic Temple began early this morning. A fire on Monday, Oct. 11, destroyed this near east side building, on the edge of downtown.  Built in 1922, the temple site was sat vacant and in disarray for some 11 years.
The city of Aurora was hired Alpine Demolition Services of St. Charles to do the demolition work. 
An on-the-street visit with John Curley, Aurora's chief development officer, confirmed the reporting on WBBM News Radio that cost of the demolition would be some $780,000 and be completed in 50 days. 
Four giant pillars on the west end of the building will be preserved for the future.
Curley also noted that materials in the building's interior would be disposed at a hazardous waste site in Rochelle, Ill.
"Immediate deployment to the site was a top priority," said Curley on the city's Facebook page. "For the safety of the neighborhood and contractors, our goal is to first make the structure safe as quickly as possible before the process begins to remove the structure."
The chief development officer also explained to the writer the vast complex nature of building's interior and design. 
During the entirety of the project, road closures will be enforced. Benton Street will be closed from Broadway Avenue to Fourth Street. Lincoln Avenue will be closed from Downer Place to Clark Street.
The temple is structurally unsound and could present a danger to the immediate area or to thrill-seekers attempting to venture inside. The building has been secured by temporary fencing and public safety personnel since the fire.
During the demolition phase, police and fire investigators will hopefully gain more knowledge of the fire's cause.
---
Read previous story on the fire at… https://xpian.news/2019/10/09/analysis-lincoln-masonic-temple-fire-brings-a-change-to-auroras-east-side/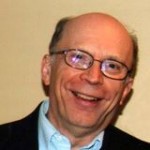 John Ross on Saturday, April 23, 2016 launched XPian News, a part of  Daybreak Communications, Inc. Ross is the facilitator of Aurora Christian Ministry Network (ACMN) and a member of the Fox Valley Christian Ministerial Alliance (FVCMA). He serves on the boards of Wayside Cross Ministries and the Kiwanis Club of Aurora. As a follower of Jesus, he has been for some 40 years a member of First Presbyterian Church - Aurora. He has an M.A. - Christian Leadership from Wheaton College Graduate School and undergraduate at Trinity International University.  editor@xpian.news