During the 30-minute comment time, the majority of speakers expressed concern and support for Wayside Cross Ministries (WCM)...
Aurora city council hears support for local ministry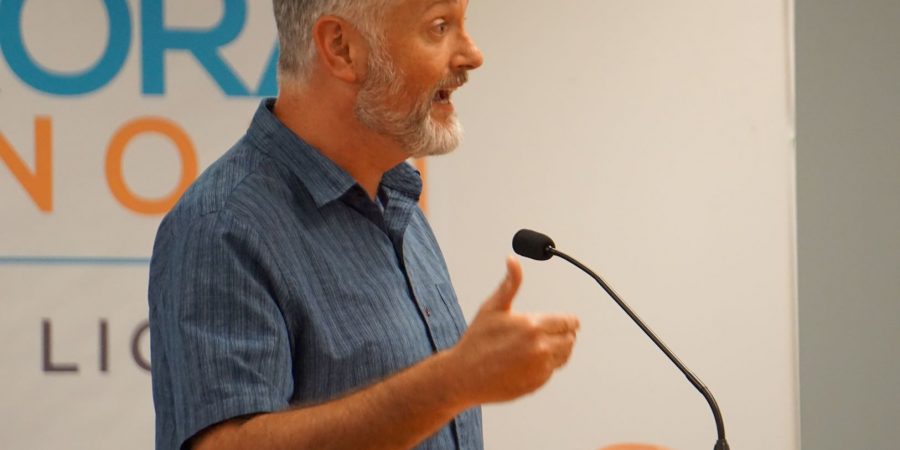 Aurora, Ill., July 9, 2019 – Tonight, the Aurora City Council and Mayor Richard Irvin heard a mouth-full from citizens and clergy.
During the 30-minute comment time, the majority of speakers expressed concern and support for Wayside Cross Ministries (WCM) in its dispute with the Mayor over 19 registered sex offenders (RSO) and the request to leave WCM in 30 days from Aurora police.
Speakers in support of WCM included Mary Ann and John Vincent, Jon Konz, Mike Mueller, Rev. Jeff Moore of First Presbyterian Church, and Marjorie Logman,
Two speakers, the Rev. Kevin Bedford of Progressive Baptist Church and Pastor Jamin Becker of Impact Church. spoke in support of the relocation of RSO residents from WCM.
Pastor Becker used the classic Christian defense of government by sighting the Romans 13 reference for his justification.
Jesus in Matthew 25:31-46 urged help for others.
Mayor Irvin made some brief remarks on the citizen comments. He stated that his task was public safety and the matter would be handed-off to the state's attorney.
View comments by individuals and the Mayor… first 30 minutes of the Facebook video of July 9, 2019 City Council meeting.
Here's the video link… https://www.facebook.com/cityofaurorail/videos/346361172945418/
Statement by the Rev. Jeff Moore to the Aurora City Council on July 9, 2019
Mr. Mayor, Aldermen and Guests,
My name is Jeff Moore and for the last 12 ½ years I have served as the Senior Pastor of the First Presbyterian Church of Aurora at the corner of 4th and E Downer. I rise this evening to speak on behalf of Wayside Cross Ministries and to ask you to rescind the relocation order that was served to 19 of their residents.
Wayside Cross has been a servant to the city of Aurora for over 90 years, and it has seen life-change in countless individuals through giving the hope of redemption (a second chance). Over the course of that long history, First Presbyterian Church has partnered with Wayside in myriad ways. Our men and women have served as Wayside's Directors, teachers, mentors and have supported the ministry financially. We are deeply connected.
On June 26, I found out about the eviction order moments after it happened, not because anyone from Wayside's leadership contacted me, but because a man who is a part of our church family, called me to say that his cherished place of residence and employment were going to be taken away in 30 short days. Through tears, I was told how hard it will be to find another place to live and work.
Do you know any of the 19 men this order affects?
I know 4 of them personally. They are part of our church. Here are my observations of them:
They know the laws of the State better than any of us.
They know where they can and cannot be.
They know these things because they know that one slip will land them back in prison.
At Wayside they have voluntarily submitted to a program that provides community, accountability, mentoring, teaching, and the hope of life-change.
At Wayside they have voluntarily submitted to supervision.
At Wayside they have voluntarily submitted to living in the light.
They wish to lead quiet, reformed lives.
They just want to be left alone.
What sense does it make to evict 19 men who have voluntarily submitted themselves to being better?
I understand that part of the rationale of this move is for enhanced public safety. I am all for safety! I have 4 children. I want my kids to be safe. But how does evicting these men from their voluntary program add to public safety? If they were, as some have said, "all child molesters" (which some may be, but all are not), how does turning them out enhance our safety? I would rather they be in supervision at Wayside than under a bridge or in someone's basement, in the dark, with no accountability.
For 9 decades Wayside has been a part of the solution in Aurora. They have reformed countless men and women. A family in my church are working on their 4th generation of being productive, good, upright citizens because of Wayside's influence in an addict's life 60 years ago. Wayside's ministry is a solution, not the problem.
Surely, there is a better way to solve this.
Thank you for your attention.
---
Read more XPian News at… https://xpian.news/category/aurora/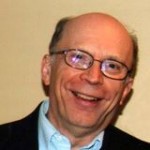 John Ross on Saturday, April 23, 2016 launched XPian News, a part of  Daybreak Communications, Inc. Ross is the facilitator of Aurora Christian Ministry Network (ACMN) and a member of the Fox Valley Christian Ministerial Alliance (FVCMA). He serves on the boards of Wayside Cross Ministries and the Kiwanis Club of Aurora. As a follower of Jesus, he has been for some 40 years a member of First Presbyterian Church - Aurora. He has an M.A. - Christian Leadership from Wheaton College Graduate School and undergraduate at Trinity International University.  editor@xpian.news