Rides in MAF Kodiak available
Mission Aviation Fellowship coming to Aurora on July 19
EXPERIENCE MAF: CHICAGO
JULY 19TH 3PM – 7PM
Join them at J.A. Air Center – Aurora Municipal Airport
July 19, 2019
3PM – 7PM
43W730 US Highway 30
Sugar Grove, IL 60554
You're invited to Experience MAF at J.A Air Center – Aurora Municipal Airport, just west of Chicago. Festivities begin at 3pm with the departure of the first of 4 flights offered in the MAF Kodiak that served in Haiti in the wake of Hurricane Matthew and piloted by Jungle Pilots are Superheroes star, Brian Shepson!
Reserve your seat today! Flight Registration.
Schedule of Events

3:00pm – 6:00pm – Kodiak Rides
Virtual Reality – No Reservations Needed!
5:30pm – 6:30pm – Sub Sandwich Bar
6:00pm – Short Take Off and Landing Demonstration
6:30pm – President & CEO David Holsten shares
Join us to learn more about MAF and why jungle pilots are superheroes!
---
Read more news at XPian News… https://xpian.news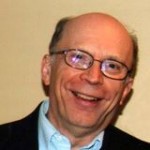 John Ross on Saturday, April 23, 2016 launched XPian News, a part of  Daybreak Communications, Inc. Ross is the facilitator of Aurora Christian Ministry Network (ACMN) and a member of the Fox Valley Christian Ministerial Alliance (FVCMA). He serves on the boards of Wayside Cross Ministries and the Kiwanis Club of Aurora. As a follower of Jesus, he has been for some 40 years a member of First Presbyterian Church - Aurora. He has an M.A. - Christian Leadership from Wheaton College Graduate School and undergraduate at Trinity International University.  editor@xpian.news