Thousands of women and girls in Africa's newest nation have suffered brutal sexual violence...
South Sudanese churches call for acceptance of wartime sexual violence survivors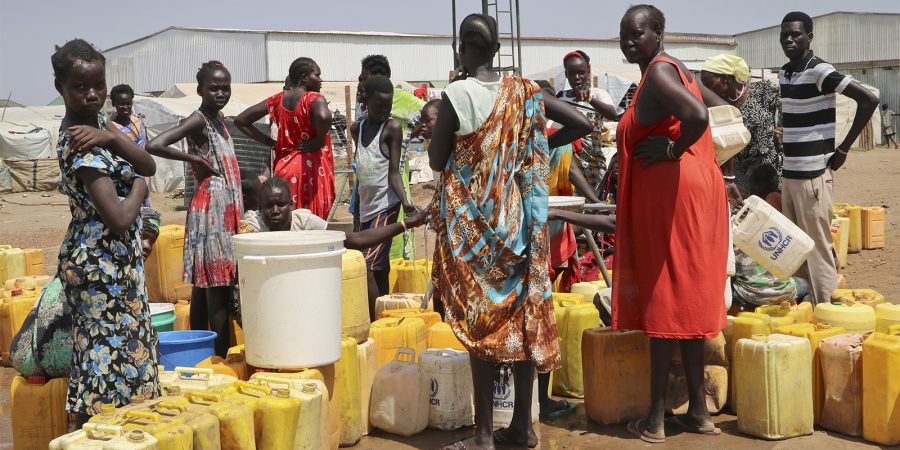 Thousands of women and girls in Africa's newest nation have suffered brutal sexual violence as armed groups employed rape as a weapon of war. Last year, the United Nations Mission in South Sudan documented 238 cases involving 1,291 victims.
Many have been rejected by their families and have become outcasts.
"As a church we are very concerned. There have been many allegations of sexual violence, and such must be taken very seriously," Anglican Bishop Moses Deng Bol of Wau diocese told Religion News Service in a telephone interview.
In September, the government and rebels signed a peace pact known as the South Sudan Revitalized Peace Agreement, raising hopes for an end to a deadly struggle that began as a political fight in December 2013.
The pact has improved peace and security in parts of the largely Christian and animist country, which became an independent state in 2011. But fighting has continued in some regions, with armed men abducting, raping and enslaving women. Some have been tied to trees, beaten and gang raped for weeks, according to reports.
"We have been calling for investigations. We want those responsible brought to book," said Bol, whose cathedral in Wau town recently housed nearly 5,000 people, mainly women and girls, who had been displaced by the fighting.
"We have been offering counseling and protection. We are doing our best, but there are areas we are unable to reach. We have been unable to reach the frontlines."
On June 19, the day the world marks the International Day for Elimination of Sexual Violence in Conflict, the South Sudan Council of Churches (SSCC) urged the citizens, local communities and public institutions to refrain from discriminating, rejecting, restraining and stigmatizing survivors.
"We invite all religious officials — imams and priests — in all local communities to assist and express their support against stigmatization of survivors, and to actively fight against condemnation and rejection of survivors," said the Rev. James Oyet Latansio, a Roman Catholic priest and general secretary for the South Sudan Council of Churches, in a statement.
"We urge you to allow survivors of sexual violence who want to speak up about the violence they suffered (to do so) without being silenced," said Latansio. "Shame must lie with those who perpetrate such acts."
In the wake of the conflict, which has destabilized the fledgling South Sudanese government, the country's churches have been providing medical services, education and disaster aid.
Pramila Patten, the U.N.'s special representative on Sexual Violence in Conflict, said in a speech last spring that the rape of children and women was exacerbated by a wartime culture of impunity.
"If we are ever to prevent these crimes from occurring in the first place, we must confront the unacceptable reality that it is still largely cost free to rape a woman, child or man in armed conflict around the world," she said.
---
Read more news at XPian News… https://xpian.news