Aurora church to host Habitat for Humanity pancake-breakfast
AURORA, Ill., Feb. 5, 2019–Aurora Advent Christian Church, 905 N. Edgelawn Drive, will host a 27th annual pancake breakfast from 8 to 11 a.m. Saturday, Feb. 23, to benefit Fox Valley Habitat for Humanity .
The public is invited. The menu includes all-you-can-eat pancakes, sausage, scrambled eggs, coffee, and orange juice. The event is sponsored by the church's outreach committee. Admission is $7. Children under 10 are free. The breakfast will benefit Faith Build 2019, a partnership of Kane, Kendall and DuPage-county faith communities to build a Habitat house in Aurora. Information about Habitat will be available at the breakfast/ More churches are invited to partner in the effort.
Rev. Jeff Barrett, Habitat executive director and pastor at Genesis Community Church in Montgomery, said Habitat hopes to mobilize 30 churches for the project. He said participating churches have formed a construction committee and support groups for the third annual build.
Batavia churches sponsored Habitat's first church-sponsored build. Habitat, a Montgomery-based, non-denominational, Christian housing ministry, serves south Kane and Kendall counties, Information about Fox Valley Habitat projects and volunteer opportunities will be available.
Fox Valley Habitat background:  Founded in 1988, Fox Valley Habitat has partnered with 62 families in need of affordable shelter in Aurora, North Aurora and Montgomery. Habitat joins with families in need of basic shelter. Partners contribute up to 500 hours of sweat equity and pay a no-interest mortgage.
Habitat's office and warehouse is located at Genesis Community Church, 1300 Broadway in Montgomery.
A Habitat warehouse is at 250 S. Highland Ave. in Aurora. Volunteers, materials and funds are needed to continue Habitat's ministry.
Call (630) 859-3333, email info@foxvalleyhabitat.org or visit http://www.foxvalleyhabitat.org for more information.
---
Related articles at XPian News: https://xpian.news/category/aurora/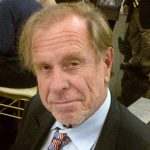 Al Benson is an Aurora-based freelance photo-journalist. He is currently an archives research specialist at Aurora University. His work has appeared in The Voice, The Daily Herald, The Beacon-News, and the Chicago Tribune.