Brunson may meet Trump on Saturday
Pastor Brunson on the way from Turkey to Germany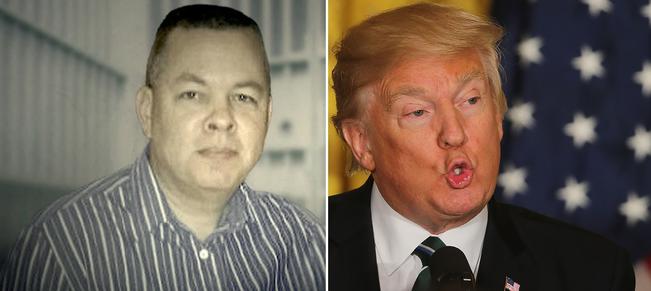 Batavia, IL (Oct. 12, 2018) – This evening, the PBS Newshour reports that Pastor Andrew Brunson left Turkey for Germany after his court release. President Trump stated he would meet Brunson on Saturday. The following has noted by the PBS website.
Hours later, Brunson was transported to Izmir's airport and was flown out of Turkey, where he had lived for two decades. He was expected to be flown to the U.S. military hospital in Landstuhl, Germany.

"I love Jesus. I love Turkey," an emotional Brunson, who had maintained he was innocent of all charges, told the court during Friday's hearing. He tearfully hugged his wife Norine Lyn as he awaited the court decision.

"PASTOR BRUNSON JUST RELEASED. WILL BE HOME SOON!" U.S. President Donald Trump tweeted after the American was driven out of a Turkish prison in a convoy. Later, after Brunson was airborne, Trump told reporters the pastor had "suffered greatly" but was in "very good shape," and that he would meet with him at the Oval Office on Saturday.

Brunson's release was a diplomatic triumph for Trump, who is counting on the support of evangelical Christians for Republican candidates ahead of congressional elections in November.