Walking the Walk of Prayer in Aurora
Walking the walk for the 2018 National Day of Prayer in Aurora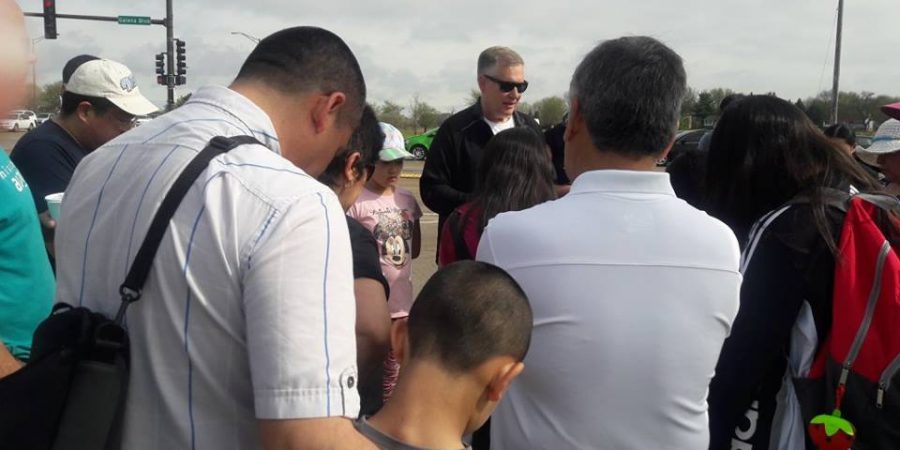 Aurora's 15th annual prayer walk (May 3), some 12 miles in length, started at 9:30 a.m., at the southwest corner of Orchard Road and West Galena Boulevard. At 12:10 p.m., the walk entered the city hall council chambers and were joined by City of Aurora Mayor Richard Irvin. The walk concluded at 6:15 p.m. at the corner of McCoy Drive and Route 59.
Some of the participating Aurora pastors and ministry leaders included Rev. Dan Haas, Pastor Randy Schoof, Pastor Jim Behrens, Pastor Edwin Ruiz, Pastor Michael Kanai, Fr. Trevor McMaken, Rev. Jeff Moore, Pastor Asia Yang, Rev. Keith Draper, and Pastor Costanzo Aguirre.  Some 100-200 to individuals and families were involved in the prayer walk.
The Aurora Christian Ministry Network (ACMN), Love Fox Valley, Mission Aurora and Aurora area churches sponsored this community prayer initiative.
Below is a Facebook photo album… (to view click Facebook icon)