Two program presentations Nov. 5 and Nov. 11
Suburban Catholics to host speakers on human trafficking
BATAVIA, Ill., Oct. 15, 2021 — Suburban Catholic churches will hold programs on human trafficking in November.
On Friday, Nov. 5, at 6:30 p.m., a program will be hosted by St. Mary Church at its community center, 10307 Dundee Rd. in Huntley. On Thursday, Nov. 11, at 6:30 p.m., a second program will be held at Holy Cross Church, 2300 Main St. in Batavia.
Representatives of Refuge for Women

Chicago

will discuss Chicago-area human trafficking.

 

Refuge for Women is a non-profit, faith based organization providing specialized long-term care for women who have escaped human trafficking or sexual exploitation. 
The public is invited. Admission and parking are free.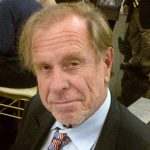 Al Benson is an Aurora-based freelance photo-journalist. He is currently an archives research specialist at Aurora University. His work has appeared in The Voice, The Daily Herald, The Beacon-News, and the Chicago Tribune.