VAX clinic in Aurora today, Sept. 4 and Sept. 25
Aurora Lutherans to host vaccination clinic
AURORA, Ill., Sept. 4, 2021 — Our Savior Lutheran Church, 20 W. Downer Place in Aurora, will host the second of two Covid-19 vaccination clinics from 10 a.m. to 2 p.m. Saturday, Sept. 25.
The public is invited. Admission and parking are free.
Walk-ins are welcome. Appointments may be scheduled by calling (630) 897-5936.
State of Illinois technicians will administer Pfizer BioNTech vaccine. It is authorized and recommended for persons age 12 and older.
The church's first clinic was held Saturday, Sept. 4, from 10 a.m. to 2 p.m..
Call (630) 897-5936 for more information.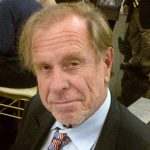 Al Benson is an Aurora-based freelance photo-journalist. He is currently an archives research specialist at Aurora University. His work has appeared in The Voice, The Daily Herald, The Beacon-News, and the Chicago Tribune.