In a complaint filed in Tennessee circuit court...
Ben Zobrist, World Series hero for the Cubs, sues former pastor for alleged affair with his wife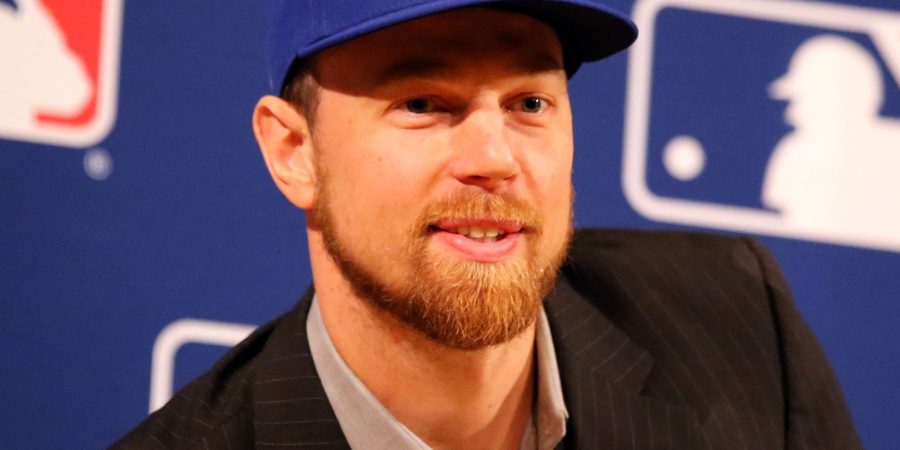 In a complaint filed in Tennessee circuit court, Zobrist alleges his former pastor engaged in an "inappropriate sexual relationship" with his wife and betrayed the confidence Zobrist had placed in him.
The complaint alleges Byron Yawn, a Nashville businessman and former pastor of Community Bible Church, was offering pastoral care and friendship to the former major league baseball player while having an affair with Zobrist's wife.
According to text messages included in the complaint, Zobrist confided in Yawn about troubles in his marriage. In a February 2019 text exchange, Zobrist told Yawn he was putting off reporting to Spring Training after learning his wife had spoken with a divorce lawyer.
He also told Yawn his wife had alleged "emotional, verbal, and spiritual abuse."
"Can't be 2,000 miles away from her and kids while she's thinking that about me. I have owned every bit of my sin, but I will not own the abuse angle," Zobrist said in the text message reproduced in the complaint.
"I am sure it's like getting knocked off your feet and into your head," Yawn replied, according to a text included in the complaint. "But I can't imagine what it feels like in this moment. Your a husband and a father first. That's who you are."
Yawn also served as director of Zobrist's charity.
By his actions, Zobrist alleges Yawn "breached his fiduciary duty toward the Plaintiff as well as his duty of confidentiality and trust that existed by virtue of his pastoral relationship with the Plaintiff."
RELATED:  Jen Hatmaker, Christian author, reality TV star, files for divorce
The complaint also alleges Yawn proposed a budget for Zobrist's charity that would pay him $36,000 a year and used his role at the charity to spend time with Zobrist's wife.
The affair between Zobrist's wife and Yawn was exposed after the pastor's wife found a burner phone her husband had been using, the complaint alleges.
Due to his marital troubles, Zobrist took time off from the Cubs, a decision the complaint says cost him $8 million dollars.
Yawn was quoted in a 2009 Baptist Press story about Zobrist, which detailed the former major leaguer's outreach efforts to support pastors. Zobrist's father is a pastor in Illinois and Zobrist said he gave tickets to pastors and tried to help them "in any way he can."
"We know with the kind of stuff they're dealing with on a regular basis, for them to get away and enjoy a game every once in a while is a special thing," Zobrist told Baptist Press.
Yawn is quoted in that Baptist Press story, praising Zobrist for his commitment to his faith.
RELATED:  Christian author Michael Paul Turner comes out as gay, announces divorce
"He considers his word to another person to be his bond," Yawn told Baptist Press. "His commitments are a very high priority. He has a very deep, sincere desire to love Christ more than he did the day before."
Zobrist and his wife, Julianna, a Christian musician, co-authored the 2014 book "Double Play" about faith and family.
The Peoria Journal Star, which first broke the news of the suit, reported Zobrist filed for divorce in Tennessee in 2019 and that Julianna Zobrist filed a counter-complaint for divorce in 2020. Neither Yawn nor Julianna Zobrist responded to requests for comments from the Journal Star, according to the newspaper.
Zobrist, a Peoria native, was named MVP of the 2016 World Series.
---
Read more news at XPian News… https://xpian.news