"Conversations on Tough Questions"
Aurora Methodist pastor answers tough questions in sermons
AURORA, Ill., Jan. 19, 2021 — Rev. Derek Rogers of North Aurora, pastor at Flowing Forth United Methodist Church in Aurora, continues his  "Conversations on Tough Questions" virtual sermon series on Sunday, Jan. 24, with "Why Does God seem distant sometimes?"
The public is invited to view recorded Sunday worship services on the church website, flowingforthumc.org. Services are posted on Saturday night.
Rev. Rogers said he will be joined Sunday by Rev. Nathan Arledge, pastor of missions and community engagement at Myers Park UMC in Charlotte, N.C.
Future sermon topics are:
Jan. 31–"Do people who don't believe in God still go to heaven?" Rev. Luis Reyes, lead pastor, Lombard First UMC, will guest with Rev. Rogers.
Feb. 7–"Why do bad things happen to good people?" Rev. Dr. Regina Davis-Bridges, ordained UMC deacon and spiritual clinical counseling practitioner, will join Rev. Rogers.
Feb. 14–"Are you still a Christian even if you don't read the Bible, pray, etc.?" Rev. Andi Voinovich, associate pastor, Downers Grove First UMC, will guest.
To open Lent, Aurora-area United Methodists will sponsor a virtual community Ash Wednesday service at 7 p.m. Wednesday, Feb. 17, on Facebook and YouTube. Participants will include pastors and lay people from Flowing Forth UMC, Wesley UMC and Bethany of Fox Valley UMC, all in Aurora; Sugar Grove UMC and Kaneville UMC. Flowing Forth will have a drive-up imposition of ashes from 5 to 7 p.m. at Aurora Christian School, 2255 Sullivan Rd. in Aurora.
The public is invited. Call (630) 239-2321 for more information.
---
Read more news at XPian News… https://xpian.news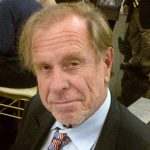 Al Benson is an Aurora-based freelance photo-journalist. He is currently an archives research specialist at Aurora University. His work has appeared in The Voice, The Daily Herald, The Beacon-News, and the Chicago Tribune.