Bill J. Deligiannis, foundation chairman, announced scholarships to Tatiana Ocasio and Tony Nicolalde.
Aurora East Foundation awards scholarships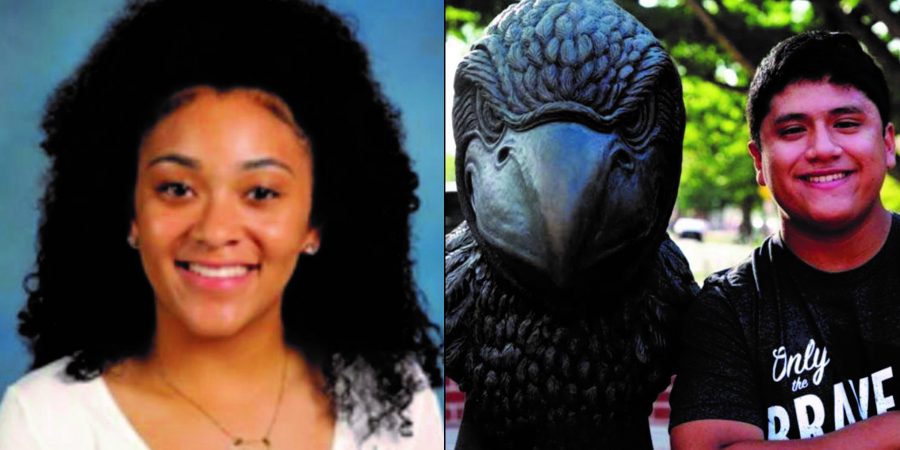 AURORA, Ill., Nov. 23, 2020 — College students from Aurora have received $1,000 scholarships from the Aurora East Educational Foundation.
Bill J. Deligiannis, foundation chairman, announced scholarships to Tatiana Ocasio and Tony Nicolalde.
Ocasio, a 2020 graduate of East Aurora High School, is a freshman criminal justice major at Georgia State University with plans to work in law enforcement. She received the Dick's Mini Donuts scholarship in honor of retired East High teacher and coach Dick Schindel of Aurora.
Nicolalde, a 2018 East High graduate, is a junior deaf education major at Illinois State University. He received the Cruz Family Education Scholarship in honor of Efigenia Cruz and her daughter, Eva Cruz, both local Latino advocates.
Ocasio excelled academically and as a Tomcat athlete. She ranked among the top 10 students in a large graduating class and was a four-year starter on East's varsity basketball team. She was among Tomcat student-athletes who scored more than 1,000 career points.
Hoping to advocate for the deaf community, Nicolalde is planning to promote American Sign Language (ASL) in high schools. He created and led an ASL class for a STEAM camp by North Central College and has run one of the first remote learning experiences in Illinois since the camp was fully virtual this year.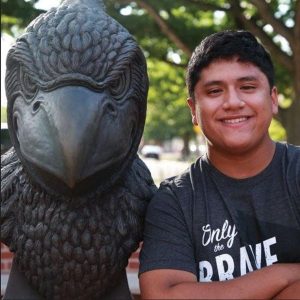 Purpose of the Cruz Family scholarship is to honor immigrant families who sacrifice to secure a better future for their children. Schindel said his scholarship is a means to help fund projects to benefit the greater good.
The Aurora East Educational Foundation (AEEF), a nonprofit, was established in 1993 to provide funds and resources for the enhancement and enrichment of the educational programs and activities of East Aurora School District 131. The AEEF attracts private funds and resources to support programs and services not funded with tax dollars.
Funding for projects and programs comes from interest earned on the endowments, multiple fundraising endeavors and private donations. AEEF is a tax-exempt 501(c)(3) corporation directed and governed by a group of private citizens, mostly East High graduates or district residents.
Since 2015, the AEEF has provided over $200,000 in scholarships for students and mini-grants for teachers in School District  131. Additionally, AEEF has assisted District 131 in securing over $1,241,000 in grants.
---
Read more news at XPian News… https://xpian.news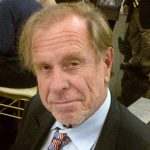 Al Benson is an Aurora-based freelance photo-journalist. He is currently an archives research specialist at Aurora University. His work has appeared in The Voice, The Daily Herald, The Beacon-News, and the Chicago Tribune.