"Come and experience the birth of Jesus..."
Aurora Lutherans plan live nativity performance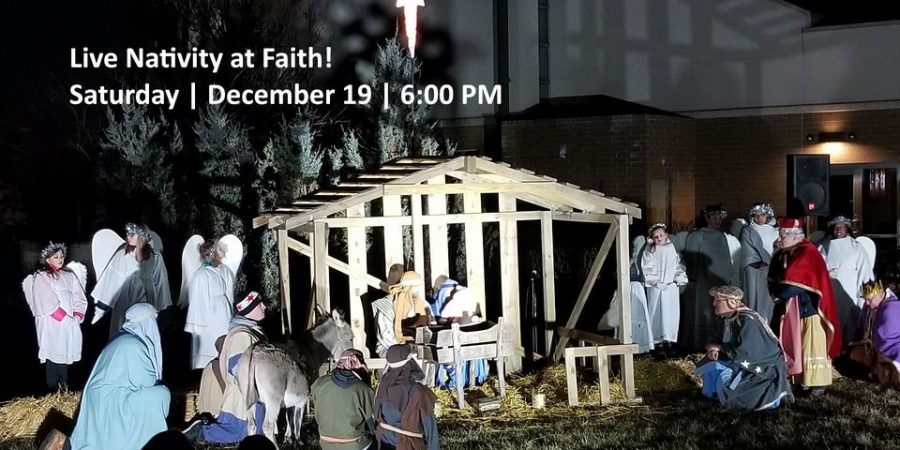 AURORA, Ill., Nov. 22, 2020 — Faith Lutheran Church, 3000 Liberty St. in Aurora, will host an annual outdoor live nativity performance at 6 p.m. Saturday, Dec. 19.
The public is invited. Admission, parking and refreshments are free.
Pastor Rob Douglas said, "Come and experience the birth of Jesus. Imagine what the first Christmas was like through the live nativity. Faith's performance features a large cast, choir, live animals and scenery to provide a memorable Christmas event for the entire family.
"The journey will take you back in time to the birth of our savior. Shepherds peacefully tend to their flocks, while Mary and Joseph look after the child in the manger. Wise men will come from the East bearing gifts as angels watch over the scene."
During the performance, visitors will be invited to join the choir in singing traditional carols. After the performance, hot chocolate and cookies will be served and a petting zoo will be open. Guests are invited to take their own nativity scene pictures. It's an experience that will bring the true meaning of the Christmas season for one and all Pastor Douglas said.
Call (630) 862-3500 or email info@discoveringfaith.com for more information.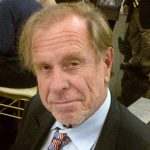 Al Benson is an Aurora-based freelance photo-journalist. He is currently an archives research specialist at Aurora University. His work has appeared in The Voice, The Daily Herald, The Beacon-News, and the Chicago Tribune.