Toolkits available online
Faith Toolkit helps churches battle COVID-19
AURORA, Ill., Nov. 10, 2020 — The Kane County Health Department has created toolkits to guide Kane County schools, businesses and faith-based groups to respond to the continuing COVID-19 pandemic.
The toolkits are available on the KCHD website at KaneHealth.com. The Faith Toolkit is designed to support all Kane County places of worship and providers of religious services to assist in safer worship practices and activities for congregants and providers of religious services. The toolkit also guides the implementation of measures to reduce COVID-19 transmission in places of worship settings, while meeting the faith and religious needs of all congregants. The Faith Toolkit is available in both English and Spanish.
---
Read more news at XPian News… https://xpian.news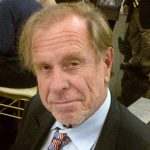 Al Benson is an Aurora-based freelance photo-journalist. He is currently an archives research specialist at Aurora University. His work has appeared in The Voice, The Daily Herald, The Beacon-News, and the Chicago Tribune.