Contestants are asked to create a poster that visually communicates the contest's theme, Peace through Service.
Aurora Lions Club sponsors peace poster contest
AURORA, Ill., Oct. 10, 2020 — Aurora public and parochial school students are invited to compete in a peace poster contest sponsored by Aurora Noon Lions Club.
Arvid Meyer of Aurora, Noon Lions president, said Lions International's poster contest is an international competition that encourages children ages 11-13 to creatively express what peace means to them. Contestants are asked to create a poster that visually communicates the contest's theme, Peace through Service.
Aurora Noon Lions Club will award $100 for first place, $50 for second place and $25 for third place. Entry deadline is Oct. 29. Posters can be submitted at the reception desk at West Aurora School District Administration Center, 1877 W. Downer Place in Aurora.
Meyer added, "This contest allows students to share their unique images of peace with others, so that we may all have greater tolerance and international understanding."
Artists of posters advancing to the final international judging are recognized as follows:
International grand prize winner receives a trip to an award ceremony where he/she will receive US$5,000 and an award. Two family members (one being the winner's parent or legal guardian) and the sponsoring Lions club president or a club member are invited to accompany the winner to the award ceremony.
23 Merit Award Winners each receive US$500 and a certificate of achievement.
Rules include:
Artwork must be no smaller than 13 inches by 20 inches and no larger than 20 inches by 24 inches (50 centimeters by 60 centimeters). Do not mat or frame artwork.
Only one entry per student and each entry must be the work of only one student.
All artwork must be the individual student's original creation. Duplications are not accepted.
All media are accepted. Seal chalk, charcoal and pastel entries with a fixative spray to prevent smearing. Do not laminate entries.
Three-dimensional entries will not be accepted. Nothing may be glued, stapled or attached to the artwork in any way.
The use of lettering or numbering on the front of the poster, in any language, is not allowed. All artist signatures or initials should be written on the back of the poster.
Artwork should be done on a flexible material so it can be rolled for shipping in a mailing tube. Do not fold poster.
Founded in 1922, Aurora Noon Lions meet at noon on the first and third Mondays at Luigi's Pizza, 732 Prairie St. in Aurora. Prospective members are invited to attend. Call (630) 669-9760 for more information.
With the motto "We Serve," Lions Clubs International is the largest service club organization in the world. Some 1.42 million members in more than 48,000 clubs serve in over 200 countries and geographic areas around the globe.
Since 1917, Lions have strengthened local communities through hands-on service and humanitarian projects. Lions extend service impact through the support of Lions Clubs International Foundation.
Lions focus on supporting sight, hearing, hunger, environment, childhood cancer and diabetes initiatives to help address some of the biggest challenges facing humanity. Lions have set a goal of helping 200 million people per year to bring even more service to more people than ever before. For more information about Lions Clubs International, visit lionsclubs.org.
For more information, contact Susan Koepke, Noon Lions service chairperson at (630) 715-5618 or email koepkesj@gmail.com.
---
Read more news at XPian News… https://xpian.news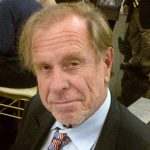 Al Benson is an Aurora-based freelance photo-journalist. He is currently an archives research specialist at Aurora University. His work has appeared in The Voice, The Daily Herald, The Beacon-News, and the Chicago Tribune.