Rev. Rogers said, "For far too long the church has remained silent on certain uncomfortable topics..."
Aurora Methodists to explore depression, mental illness Sept. 27
AURORA, Ill., Sept. 19, 2020 — "Depression and Mental Illness," the second of six sermons in a six-part series titled "We Don't Talk About That In Church," will be explored at 10 a.m. Sunday, Sept. 27, at Flowing Forth United Methodist Church in Aurora.
Rev. Derek Rogers of North Aurora, Flowing Forth pastor, said the public is invited to the series scheduled to Oct. 25. Worship services are held online at flowingforth umc.org and by drive-in at Aurora Christian Schools parking lot, 2255 Sullivan Rd. Worshipers may sit in vehicles or bring lawn chairs.
Rev. Rogers said, "For far too long the church has remained silent on certain uncomfortable topics, choosing to ignore them entirely, cover them up, or even worse to reject the people who bring them up.
"We cannot let this go on! We believe that the Gospel matters in all areas of life, and that the church should be a safe space to have conversation no matter the issue.
"This new sermon series begins a conversation about those things you've maybe been told we don't talk about in church. This week we'll continue this series by talking about depression and mental illness, and a Biblical approach to working through them."
The sermon schedule is:
Sept. 27: "Depression and Mental Illness"

Oct. 4: "Racism"

Oct. 11: "White Privilege"

Oct. 18: "Sex"

Oct. 25: "Politics"
Rev. Rogers explained drive-in worship. He said, "A drive-in worship service works like a drive-in movie theater, allowing us to hold an in-person worship service while still respecting social distancing.
"Weather permitting, drive-in services will be held through October. We'll join together in the parking lot, with vehicles socially distanced. Attendees can stay in their vehicles or sit on lawn chairs.
"A free will collection will be taken for monetary donations to the church and nonperishable food items for Marie Wilkinson Food Pantry in Aurora."
The school building will not be open. Restrooms are not available.
Call (630) 239-2321 or visit flowingforthumc.org for more information.
---
Read more news at XPian News… https://xpian.news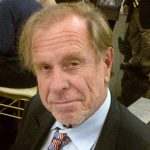 Al Benson is an Aurora-based freelance photo-journalist. He is currently an archives research specialist at Aurora University. His work has appeared in The Voice, The Daily Herald, The Beacon-News, and the Chicago Tribune.