Since 2010, Kendall County PADS has been providing nutritious meals and safe, temporary housing at seven makeshift shelters from mid-October through mid-April.
Pandemic pushes Kendall County PADS to keep temporary homeless shelters shuttered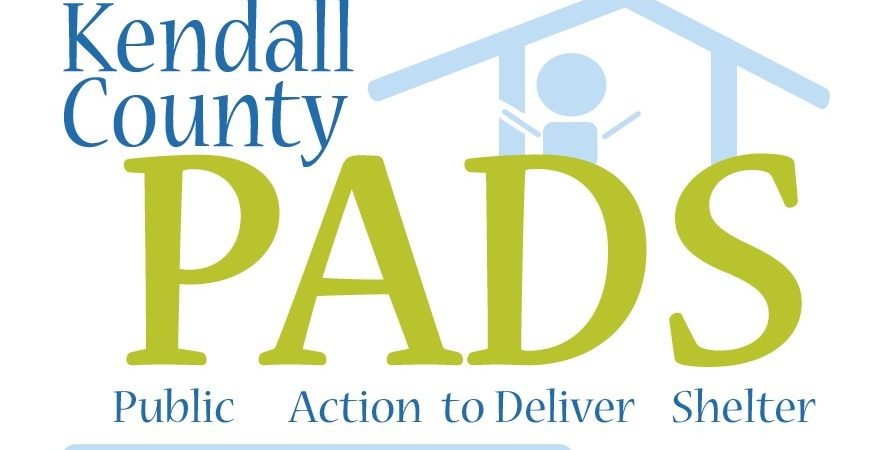 By Tom Siebert
Assistant Director for Community Relations
Public Action to Deliver Shelter (PADS) of Kendall County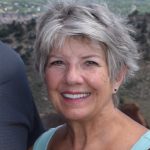 YORKVILLE, Ill., Sept. 14, 2020 — The continuing COVID-19 health threat has forced Kendall County PADS to not provide emergency meals and overnight stays to the homeless community during the coming colder six months.
"The highest priority of PADS organization is to protect the health and safety of the many volunteers and homeless people who would be at the shelter sites this fall and winter," said Anne Engelhardt, executive director of the nonprofit support group.
She went on to explain how the organization's board of directors engaged in "thoughtful dialogue" to make the difficult call, citing public health considerations such as:
The PADS temporary overnight shelter program takes place indoors and would quickly exceed the recommended number of people in a designated space
Social distancing would have been nearly impossible for guests who typically dine together and sleep in common areas.
There would have been a need for hard-to-obtain personal protective equipment (PPE) including masks and disposable gloves for volunteers and guests.
Both guests and volunteers would have had to undergo temperature checks and fill out extensive daily questionnaires, in addition to being quarantined if a COVID-19 case was identified.
There were challenges of sanitization before, during, and after each of the seven shelter sites were occupied, as well as reconfiguring the areas available for serving food, eating, and sleeping.
A significant number of PADS leadership staff and volunteers are at high risk for contracting the coronavirus.
Officials at three of the sites were unable to commit to providing safe shelter for the overnight program at this time.
Though many volunteers expressed their desire to participate in this shelter season, which was scheduled to open on Oct. 21, they also were concerned about potential exposure to the virus.
Ms. Engelhardt said that anyone needing food and shelter in Kendall County should call the Daybreak Center in Joliet at (815) 722-4633 or visit their website at https://catholiccharitiesjoliet.org/daybreak-center/.
"Because we are deeply concerned about the well-being of the homeless men, women, and children who will be seeking shelter and meals, we wanted to make sure we would have a place for referral," she stated. "We are grateful for the partnership with Daybreak."
Since 2010, Kendall County PADS has been providing nutritious meals and safe, temporary housing at seven makeshift shelters from mid-October through mid-April. And since 2015, social work interns from Aurora University have conducted case management to assist guests with finding employment, overcoming personal issues, and securing permanent housing.
The shelter sites, housed at six area churches and a Christian academy, were shut down last March 15 due to the rapidly spreading coronavirus, also known as COVID-19. Social workers met with homeless guests to help them find alternative temporary housing and stayed in touch with them for the next four weeks via texts and phone calls.
At the time there were approximately 400 deaths caused by the viral outbreak in the United States, according to the Centers for Disease Control and Prevention. Since then the CDC has recorded more than 192,000 confirmed casualties in the U.S. The latest local figures are 1,847 cases resulting in 26 deaths, according to the Kendall County Health Department.
Before the sites were prematurely closed, Kendall County PADS was on pace to serve a near-record number of guests, Ms. Engelhardt noted. During the 2019–2020 shelter season, the total number was 54 men, women, and children. Overall, there were 1,391 overnight stays and 4,173 meals served.
During the entire ten shelter seasons, there were 528 guests, 12,397 overnight stays, and 37,498 meals served.
Each year the homeless support group needed more than 500 volunteers, some of whom served only once or twice per month, to staff the seven shelter sites working four-hour shifts.
"We thank the selfless giving of our volunteers during the past ten years," said Ms. Engelhardt.  "We hope that many of our furloughed volunteers as well as many new volunteers will come forward to serve the homeless in PADS when we reopen."
That reopening will not likely occur, however, until a safe and effective COVID-19 vaccine has been widely administered to the public, she asserted.  "We will reach out to past volunteers and to the wider community for volunteers to assist Kendall County PADS when the program continues its mission."
Sandy Lindblom, chairperson of the PADS board of directors, said shelter site coordinators will be asking volunteers if they would be willing to help provide meals at the Daybreak Center.
Ms. Lindblom, who has served for several years as site coordinator at Yorkville United Congregational Church of Christ, said further that the health department was working with Kendall Area Transit to provide transportation to those seeking food and shelter at the Daybreak Center.
And she was optimistic that PADS would reopen its doors to the homeless next October. "Hopefully, this year will get us rejuvenated and ready with a fresh start for the following season."
Kendall County PADS is a not-for-profit 501(c)(3) group funded by donations received from grants, gifts, individuals, organizations, and businesses. Those interested in helping the local homeless community may call (630) 334-8180 or visit kendallcountypads.org.
Both PADS and the health department, which partner with the DuPage and Kendall Housing Authority in placing people in affordable housing, have long expressed the need for a permanent solution to homelessness in the area.
"The coronavirus has exposed disparities in our social system and the necessity to address the needs of the most-struggling people in our communities," Ms. Engelhardt said. "More people are losing their jobs and living on the edge. With increasing unemployment, more people will likely become homeless.
"Offering overnight shelter is only one part of the complexity of homelessness."
---
Read more news at XPian News… https://xpian.news