The 90-minute service was held outdoors at St. John AME Church
Aurora prays for justice, reconciliation and healing
AURORA, Ill., June 15, 2020 — More than 200 people attended "A Call to Prayer for Social Justice, Reconciliation and Healing" in Aurora Sunday.
The 90-minute service was held outdoors at St. John AME Church Cathedral of Grace. Speakers represented Christian, Jewish and Muslim faith communities from Aurora and Naperville. Attendees wore face masks and sat in lawn chairs spaced for social distancing. Special music was provided by soloists, a keyboard player and saxophone artist.
In his statement of purpose, keynote speaker Rev. Jesse Hawkins, St. John AME pastor, chronicled 400 years of discrimination against black people. Other speakers included Rev. John Bell, pastor at Wesley United Methodist Church in Aurora, who gave a prayer of repentence and confession. Rev. Jerome Leake, Aurora Police Department chaplain, opened the service with a prayer of invocation.
The ecumenical event was co-sponsored by Fox Valley Christian Ministerial Alliance, Wesley United Methodist Church, Progressive Baptist Church, New England Congregational Church, Temple B'Nai Israel and St. John AME, all Aurora congregations.
---
Read more news at XPian News… https://xpian.news
More photos from John Ross at Facebook XPian News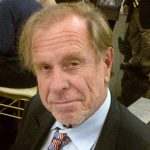 Al Benson is an Aurora-based freelance photo-journalist. He is currently an archives research specialist at Aurora University. His work has appeared in The Voice, The Daily Herald, The Beacon-News, and the Chicago Tribune.