The university will start with a progressive return of Judson staff throughout the summer
Judson University in Elgin planning to begin in-person classes on Aug. 24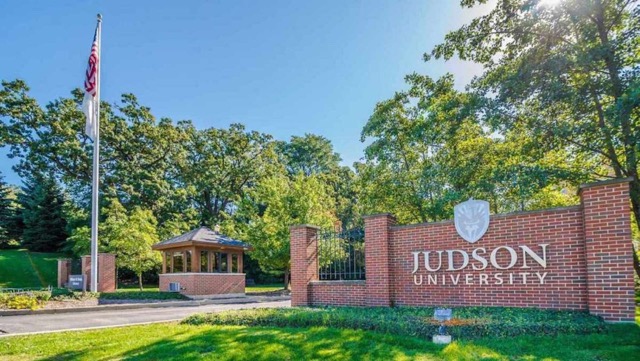 By Tom Siebert
ELGIN, Ill., May 12, 2020 — Judson University announced today that school officials are planning to begin the fall semester with Welcome Weekend on Aug. 21 and in-person classes on Aug. 24.
"We will continue to comply with all federal and state guidelines, as well as our own high standards, for the health and safety of our entire community––students, faculty, staff, and guests," said Mary Dulabaum, Judson's director of communications and marketing.
The university will start with a progressive return of Judson staff throughout the summer and will include opening the campus to visitors and events as the Illinois stay-at-home order is lifted, she added.
The state is currently under a shelter-in-place directive from Gov. J.B. Pritzker until May 30, due to the coronavirus health crisis.
According to the
Illinois Dept. of Health
, the state has recorded 79,007 coronavirus cases and 3,459 deaths as of noon today.
For the fall semester, Judson will follow appropriate health testing, screening, and tracing; cleaning and sanitizing; and social distancing as necessary in classrooms, residence halls, the cafeteria, athletic events, and other student activities and events, according to Ms. Dulabaum.
University leaders are also developing at least three contingency plans for adjusting its strategies, based on continuing developments and changes to governmental guidelines.
Current students, prospective students, faculty, and staff were informed of the university's plans yesterday.
Judson is a Christian institution representing the church at work in higher education. Nestled along the Fox River in Elgin, the university is home to more than 1,250 students from 36 states and 30 countries.
The school offers degrees in more than 65 different majors and minors for traditional, graduate, and adult students, ranking consistently among the Best Regional Universities in the Midwest by U.S. News & World Report.
Judson has also been recognized as a "Christian College of Distinction."