A 37-year military veteran, Petraeus was appointed director of the Central Intelligence Agency by President Barack Obama in July 2011.
Gen. David Petraeus to speak at Judson University's World Leaders Forum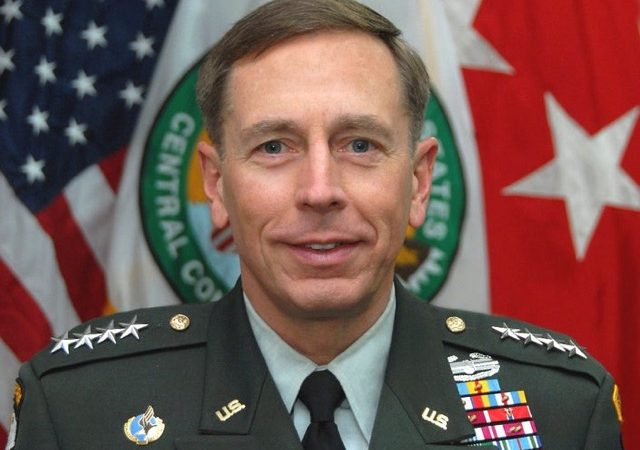 By Tom Siebert
ELGIN, Ill
., Feb. 8, 2020 — Former CIA Director David H. Petraeus, a retired four-star general who commanded U.S. forces in both the Afghanistan and Iraq wars, will be the keynote speaker at Judson University's ninth World Leaders Forum next fall in Schaumburg.
"General Petraeus is the most respected and influential military leader in the post-9/11 world," said Judson University President Dr. Gene Crume. "He represented American values on the world's stage for many years. As conflicts grow around the world, General Petraeus will offer our community a measured, experienced perspective on global issues."
The decorated general has said that his foreign policy views are not in alignment with the Trump administration. But he praised the president's order last month to assassinate Iranian terrorist leader Qassim Suleimani.
"It is more significant than the killing of Osama bin Laden or even the death of [Islamic State leader Abu Bakr] al-Baghdadi," he said at the time.
A 37-year military veteran, Petraeus was appointed director of the Central Intelligence Agency by President Barack Obama in July 2011. He stepped down from that position in November 2012 after an extramarital affair and pleading guilty to a misdemeanor charge of mishandling classified material passed onto his mistress.
Petraeus currently serves as chairman of the Global Institute, an arm of the investment firm KKR. He is also an honorary professor at the University of Birmingham in Great Britain, as well as a board member for the Institute for the Study of War, the Atlantic Council, and more than a dozen veterans service organizations.
In addition, the retired military leader is the recipient of the Bronze Star Medal for Valor, the Combat Action Badge, the Ranger tab, and master parachutist wings. And he has been decorated by 13 foreign countries.
The goal of the World Leaders Forum is to present Judson students and the Chicagoland community with an opportunity to be inspired by significant thought leaders. Proceeds fund Judson Leadership Scholarships and innovative entrepreneurial activities, as well as support ongoing operations of the Forum.
Previous keynote speakers at the annual event were former President George W. Bush; ex-Secretary of State Condoleeza Rice; former Soviet Union leader Mikhail Gorbachev; ex-British Prime Minister Tony Blair; former Mexican President Felipe Calderón; Her Majesty Queen Noor of Jordan; former U.S. Speaker of the House Newt Gingrich and ex-Vermont Gov. Howard Dean; and author, attorney, and diplomat Caroline Kennedy.
Located in Elgin since 1963, Judson affords students a Christian, liberal arts and sciences education through its Bachelor of Arts degrees in more than 60 majors, minors, and graduate programs. The university also offers online courses, in addition to certification and accelerated adult-degree programs. For more information, visit 
www.JudsonU.edu
.