Habitat's fourth annual Faith Build, a partnership of area faith communities.
Fox Valley Habitat breaks ground for Fourth Faith Build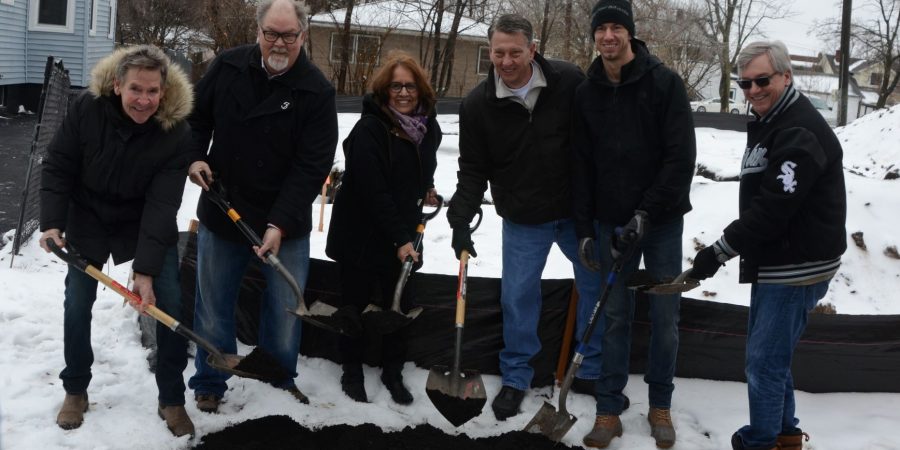 MONTGOMERY, Ill., Jan. 24, 2020 — Montgomery-based Fox Valley Habitat for Humanity broke ground Saturday, Jan. 18, at 423 Parker Ave. in Aurora for Habitat's fourth annual Faith Build, a partnership of area faith communities.
To open the program, Habitat CEO Rev. Jeffrey Barrett introduced Don Johnson of Naperville, a Habitat board member, who welcomed guests.
Barbara Zegiel of Aurora, a Habitat homeowner and funds coordinator for the nonprofit, gave a prayer. Faith Build construction co-chairs Rick and Brentley Loufek, both of Aurora, briefly reviewed construction plans.
Rick Loufek announced that volunteers will start building walls in February at Habitat's warehouse in Aurora. He noted that the Estrada home is scheduled to be dedicated Nov. 21.
He added, "We need in-kind construction materials, a water heater, furnace and air conditioner." Prospective donors should call (630) 206-5038.
Other speakers were Connie Estrada of Aurora, the future homeowner; Chuck Nelson, deputy Aurora mayor; and Bill Donnell, Ward 4 alderman.
The Estrada home—a two-bedroom, one-bath frame ranch with detached garage–is Habitat's 65th new or upgraded home in Aurora, North Aurora and Montgomery since the volunteer group's founding in 1988.
According to Zegiel, 22 area churches have signed up to support the Faith Build. Aurora partnering churches are: Advent Christian, Flowing Forth United Methodist, Our Lady of Mercy Catholic, St. John United Church of Christ, St. Mark's Lutheran and Westminster Presbyterian; Batavia church partners are: Bethany Lutheran and Congregational; Geneva church partner is: Rejoice Lutheran; Montgomery church partner is Genesis Community; Napervillle church partners are: Community United Methodist, Grace UMC, Wesley UMC, Good Shepherd Lutheran, River Glen Presbyterian and Trinity Church of the Nazarene; Oswego church partner is: Oswego Presbyterian; Sugar Grove church partners are St. Katharine Drexel Catholic and Sugar Grove UMC; Yorkville church partners areTrinity Church UMC and AuSable Grove Presbyterian,More faith communities are invited to join the Faith Build in construction, fundraising or support roles.
Additionally, Zegiel said, the Oswego office of Thrivent Financial Services has pledged a $105,000 matching grant to the Estrada home.
In addition to offices at Genesis Community Church in Montgomery, Habitat maintains a warehouse at 250 S. Highland Ave. in Aurora.
Call (630) 859-3333 for more information.
---
Read more about Aurora faith… https://xpian.news/category/aurora/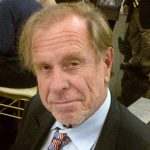 Al Benson is an Aurora-based freelance photo-journalist. He is currently an archives research specialist at Aurora University. His work has appeared in The Voice, The Daily Herald, The Beacon-News, and the Chicago Tribune.