Rev. Derek Rogers, Flowing Forth pastor, opened a four-week sermon series titled "B-List Christmas" by preaching on Luke.
Aurora Methodists open Advent season with music, candles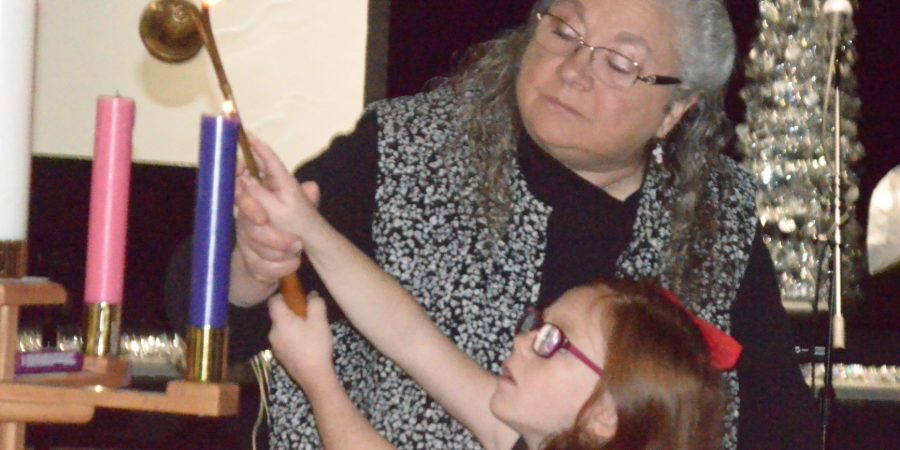 AURORA, Ill., Dec. 1, 2019 — Songs by a children's trio and Advent wreath candle lighting opened the Advent season Sunday, Dec. 1, at Flowing Forth United Methodist Church in Aurora.
Young singers were Noelle Walters, 4, of North Aurora; Danika MIller, 9, Earlville; and Lilly Walker, 5, Elburn. Matt Erion of Batavia provided guitar accompaniment. Ivy Walker of North Aurora directed the performance.
Danika Miller, 9, of Earlville, aided by grandmother Giuliana Eggert of Aurora, lit the first of five candles in an Advent wreath. Church families will light candles weekly during worship services. The wreath is Christian tradition that symbolizes the passage of the four weeks of Advent in the liturgical calendar of the Western church.   
Rev. Derek Rogers, Flowing Forth pastor, opened a four-week sermon series titled "B-List Christmas" by preaching on Luke. The series, spotlighting secondary Advent characters, continues with  Zechariah on Dec. 8; Elizabeth, Dec. 15; and Simeon and Anna, Dec. 22.
Rev. Rogers also leads a four-part Advent Bible study of lesser known characters from the Gospel of Luke from 9 to 10 a.m. Sundays. A Christmas eve service will be held at 4 p.m. Tuesday, Dec. 24.
Flowing Forth UM holds a worship service at 10 a.m. Sundays at Aurora Christian School, 2255 Sullivan Rd. in Aurora.  The public is invited. Parking is free.                                                                                                                       
Explaining Advent secondary characters, Rev. Rogers said, "When we think about Christmas we tend to think about the main characters. There are the proud parents Mary and Joseph. There is the divine messenger angel Gabriel. 
"There are the supporting — but still important — characters, the shepherds and magi. And of course, there is the star of the whole show, the baby Jesus.
"But there are lesser known characters in the Christmas story–the B-List. This Advent we'll look to these people in the shadows of the story, and listen. 
Call (630) 239-2321 or visit flowingforthumc.org for more information.
---
Read more Aurora faith news at XPian News… https://xpian.news/category/aurora/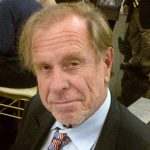 Al Benson is an Aurora-based freelance photo-journalist. He is currently an archives research specialist at Aurora University. His work has appeared in The Voice, The Daily Herald, The Beacon-News, and the Chicago Tribune.