Rev. Daniel Haas and other clergy express support for WCM
Aurora clergy speak out in support of Wayside Cross Ministries residents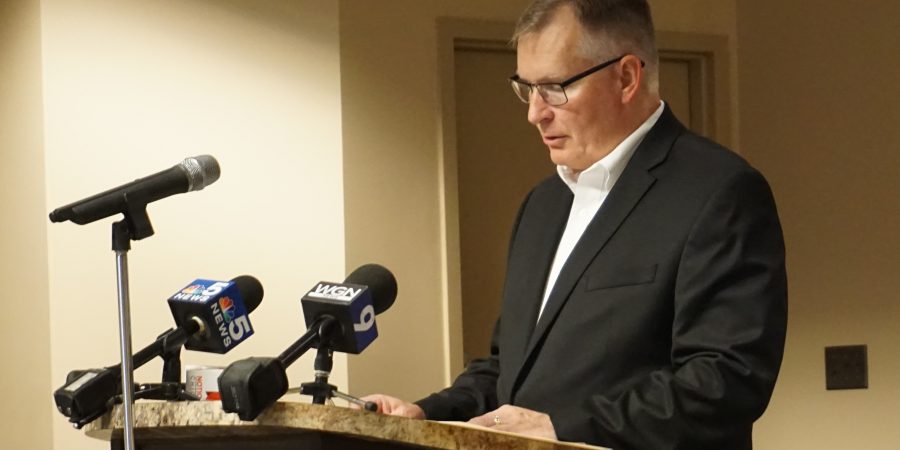 AURORA, Ill., July 5, 2019 – On Wednesday afternoon, several members of the Aurora clergy gathered at the Wayside Cross Miniseries' (WCM) chapel to give support and speak out against actions taken by the City of Aurora  to WCM residents.
The city asked, on June 26, 19 residents who are registered sex offenders at this downtown gospel mission, 215 E. New York St., to leave within 30 days. The city feels that the residents are not compliant with Illinois statues and are within a 500 feet residence restriction.
Because of this action by the city, clergy were speaking up.
The Rev. Daniel Haas of Aurora Community Church has the spokesman for a  group of ministers. Some of the others included the Rev. Randy Schoof of Warehouse Church, the Rev. Edwin Ruiz of Iglesia Jesucristo es La Verdad, the Rev. Juan Rivera of First Free Methodist Church, the Rev. Pat McManus of the House of Praise Family Church, the Revs. Michael Cobb and Evelyn Cobb, and Tyler Turdici of Oasis Bible Church.
Haas spoke from a 3-page prepared statement that outlined the historical nature of WCM and its relationship with the City of Aurora and the current situation.
He stated ,"We do not condone the prior behavior of these men. They have been tried, convicted and sentenced for their crimes. Each has served his time in prison. The state of Illinois tells them they have paid their debt to society and releases them from prison. But, registered sex offenders face an extremely difficult re-entry into non prison life. They have very limited housing options, very limited employment options and very limited finances upon release from prison. Without help, most ex-offenders end up back in prison. Wayside Cross is one of the few options in the state of Illinois for registered sex offenders. So, if they are evicted from Wayside Cross, where do they go?"
Several of the ministers spoke. One minister in particular knows the history of the WCM area is the Rev. Randy Schoof. Schoof's church is between McCarty Park and WCM.  Schoof stated that four of the 19 sex offenders attend his church.
(Note by writer, four listed individuals are members of my home church, First Presbyterian Church. FPC Pastor Jeff Moore could not attend the news conference because of church obligations in Wisconsin.)
Schoof, a life-long Aurora resident, spoke passionately about the current state of affairs. His church was been at its current location some 25 years. He stated if he felt children were in danger, he would surely speak up. 
Local newspaper reporters and writers (The Beacon-News, Kane County Chronicle, and The Voice) were present as well as Chicago television stations (WGN, NBC Chicago, and Telemundo) at this news conference.
Present in the audience were WCM's residents new legal counsel team on this matter. They spoke with several media representatives after the conference's conclusion.
Here are several related links of interest….
NBC News… https://www.nbcchicago.com/news/local/Aurora-Pastors-Say-Sex-Offenders-Housed-in-Ministry-Should-Be-Allowed-to-Stay-512188772.html
Kane Chronicle… https://www.kcchronicle.com/2019/07/03/aurora-pastors-object-to-decision-to-evict-child-sex-offenders-from-wayside-cross-ministries/aqsib4k/
Kane County Chronicle news conference video… https://www.kcchronicle.com/video/id/469bdede-eb48-4ce2-a598-c7185161cc10.html
The Beacon-News… https://www.chicagotribune.com/suburbs/aurora-beacon-news/ct-abn-aurora-clergy-shows-support-for-wayside-st-0704-20190703-d7jwmoohxzgctjjbbbs4lqitv4-story.html
NARSOL article… https://narsol.org/2019/07/wayside-cross-registrant-staffer-right-now-i-am-scared-and-confused/?fbclid=IwAR0n276HfsduuSGyUcbIC9-8OoyHeaSmqUIVEkY1rv9LDkJiuiVeRgoDVPY
---
Updated Tuesday,  July 9, 2019. (number four not three listed members)
John Ross is a member of the Wayside Cross Ministries Board of Directors.
For more news on this matter visit XPian News… https://xpian.news/category/aurora/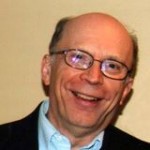 John Ross on Saturday, April 23, 2016 launched XPian News, a part of  Daybreak Communications, Inc. Ross is the facilitator of Aurora Christian Ministry Network (ACMN) and a member of the Fox Valley Christian Ministerial Alliance (FVCMA). He serves on the boards of Wayside Cross Ministries and the Kiwanis Club of Aurora. As a follower of Jesus, he has been for some 40 years a member of First Presbyterian Church - Aurora. He has an M.A. - Christian Leadership from Wheaton College Graduate School and undergraduate at Trinity International University.  editor@xpian.news