Aurora Walks the Walk with Prayer on National Day of Prayer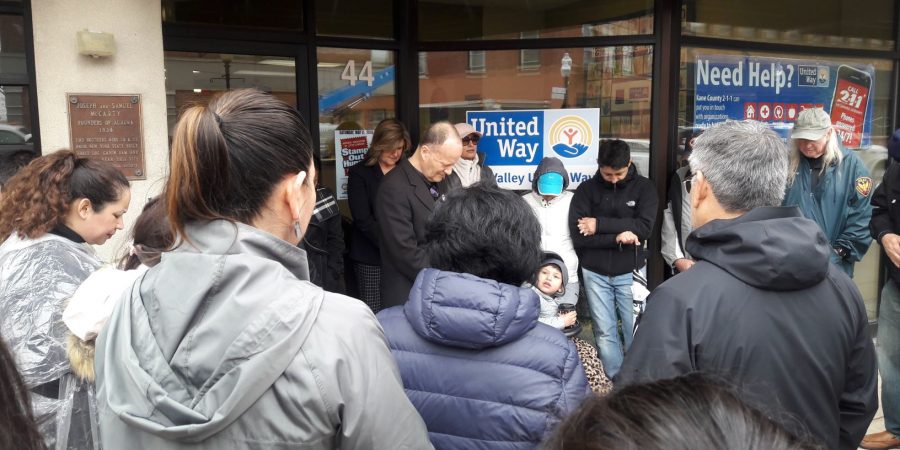 AURORA, Ill., May 3 2019 – Aurorans and other local area residents on Thursday (National Day of Prayer) braved the rain and wind to do a prayer walk across Aurora. This was the 16th year for this cross-town prayer walk vigil, some 12 miles. The walk started at the corner of Orchard Road and West Galena Boulevard and ended at Route 59 and McCoy Drive.
Two local ministers provided the leadership for the all-day walk… Rev. Dan Haas and Pastor Randy Schoof. Haas is the executive director of A Future and A Hope Foundation and Schoof is the pastor at the Warehouse Church.
Pastor Schoof noted in today's The Beacon-News, "We're excited about having this for the 16th time and we know God cares about all of Aurora."
The Aurora prayer walk visited some 14 spots in Aurora… from the Symphony of Orchard Valley to the McCoy Drive fire station.
The number of prayer walkers varied throughout the day… the morning portion drew 30 -50 participants.
These photos depict the morning to lunch segment of the 2019 (May 2) Aurora prayer walk. The walk went from (9:30 a.m.)…

Posted by John Ross on Thursday, May 2, 2019